In the not-so-distant past, voice assistants dominated our smartphones and devices, boasting four major players: Google Assistant, Apple's Siri, Samsung's Bixby, and Microsoft Cortana. However, the tides have turned, and generative AI is now stealing the spotlight, leading to the demise of Microsoft's Cortana.
Last June, Microsoft made the announcement that it intended to discontinue Cortana on both Windows 10 and Windows 11, with the shutdown commencing in "late 2023." Surprisingly, it seems Microsoft has jumped the gun on its own schedule. Windows Latest recently uncovered an update that acts as the final blow to Cortana's standalone application on Windows 11, with rumors swirling that Windows 10 support could be axed within the next week.
Microsoft's decision to bid farewell to Cortana stems from its commitment to embracing generative AI. The latest Windows 11 updates have seamlessly integrated "Copilot," the same powerful generative AI utilized in Bing, effectively replacing Cortana in its former capacities.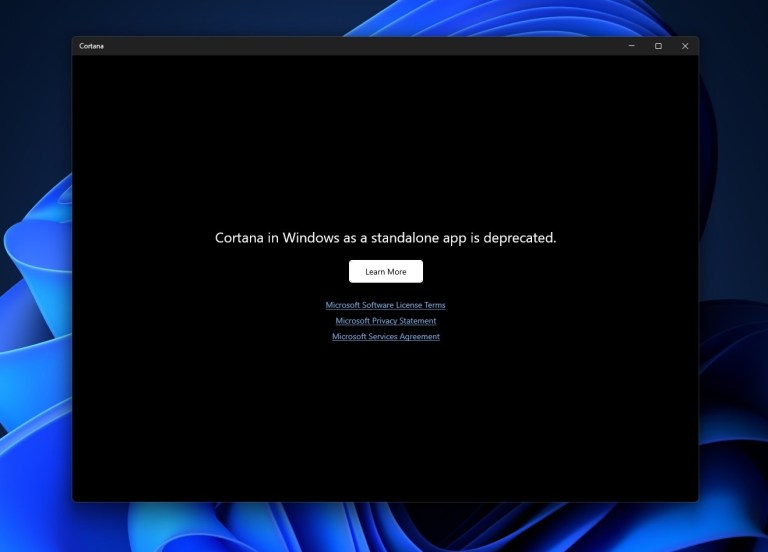 Yet, Microsoft is not alone in surrendering to the might of AI. Reports indicate that Google Assistant is undergoing its own AI transformation behind closed doors. Last week, details emerged of Google's plans to "supercharge" its assistant using cutting-edge language models (LLMs), bringing Bard and other features to life.
As the dust settles, the future of other voice assistants remains uncertain. Samsung has been gradually shifting Bixby's focus towards on-device controls, while Apple has remained tight-lipped about any potential generative AI enhancements. Internal efforts are rumored to be underway at Apple, but the likelihood of a launch, even in 2024, remains uncertain.
With generative AI now taking the lead, the landscape of voice assistants is undoubtedly evolving. As tech giants vie for AI supremacy, the era of voice-controlled virtual assistants as we once knew it may be forever changed.