In the realm of generative AI, conversational user experience has emerged as the ultimate key to unlocking the full potential of Large Language Models (LLMs). Gone are the days of navigating through menus on screens; now, AI interactions happen through prompt bars. However, many users face difficulty in formulating appropriate prompts, leading to a surge in prompt engineering as early adopters seek to harness the hidden potential of conversational AI.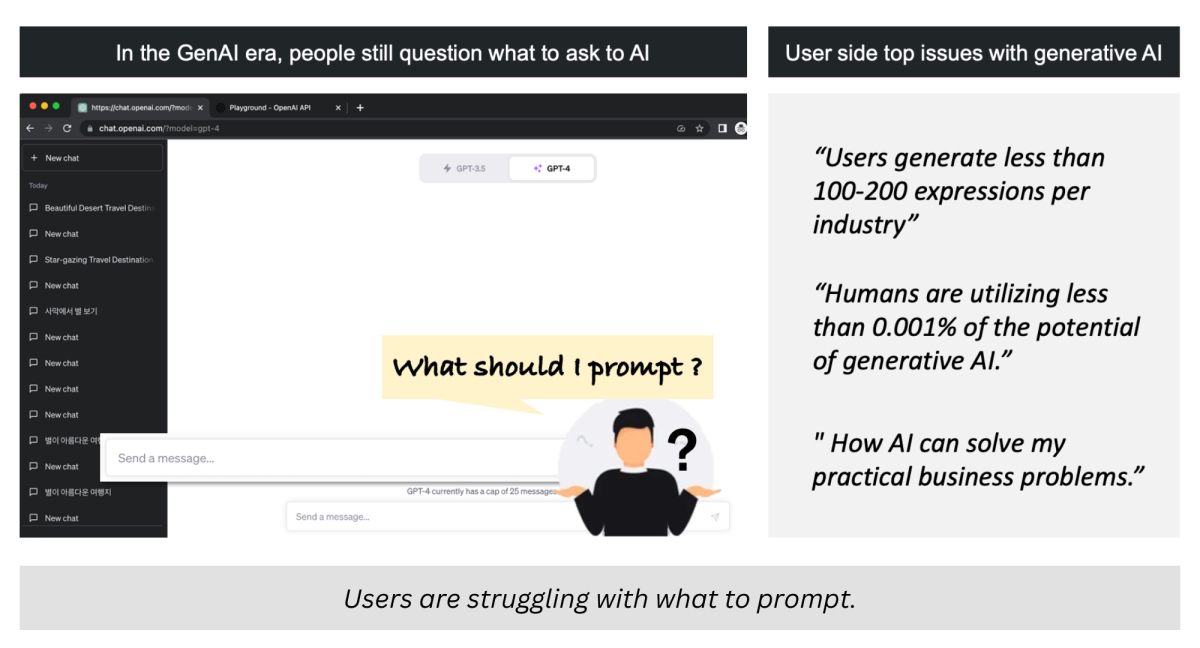 Enter Keytalk, the brainchild of Keytalk AI, an advanced prompt engineering solution that promises to disrupt even the most established players in various consumer markets. Having spent a decade dedicated to research and development, Keytalk AI is now ready to astonish the world with its cutting-edge solutions across industries like OTT, OTA, beauty commerce, and more.
Imagine using a ChatGPT travel plugin to inquire about the best surfing destinations in Europe and receiving the perfect recommendation without the need for double or triple-checking elsewhere. Thanks to Keytalk AI's prompt engineering, Staypia, the travel plugin, can now process deeply contextual requests like "recommend cities and hotels for surfing in Europe" in a single go, offering detailed information and even links to book the recommended hotels at the lowest price.
In contrast, other travel plugins like Expedia and Kayak fail to provide such straightforward answers due to their lack of semantic capabilities for processing conversational commands. This exemplifies the crucial role prompt engineering plays in setting a service apart within the fiercely competitive world of generative AI, where delivering a superior conversational user experience is key to success.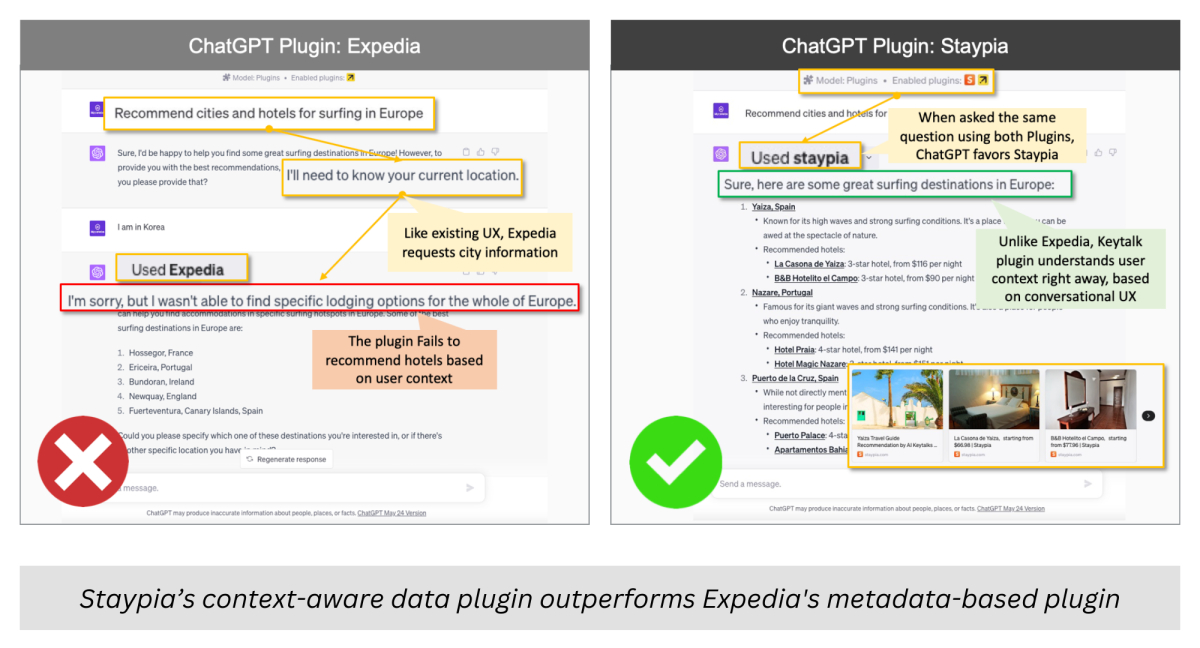 As generative AI platforms continue to grow, the challenge of tagging and labeling data at scale has become a significant obstacle. Companies like ChatGPT and Scale AI have turned to human taggers in regions like Africa and South America, with Netflix employing 30 taggers in the US and committing to a substantial annual payout. However, this approach, while effective, can be repetitive and costly.
Keytalk AI, on the other hand, has adopted an innovative approach by automating the tagging process using AI. Their system can learn and distinguish a wide range of expressions and attribute nuances, setting them apart from others in the industry.
Prompt engineering extends beyond ChatGPT, taking personalized user experience to new heights. Keytalk AI combines and scores nuances that vary from person to person, ensuring precise and tailored responses. For example, when users search for a "romantic movie," Keytalk AI understands and delivers suggestions based on different perceptions, be it a "romantic comedy with a love-at-first-sight plot" or a "bittersweet drama like The Notebook."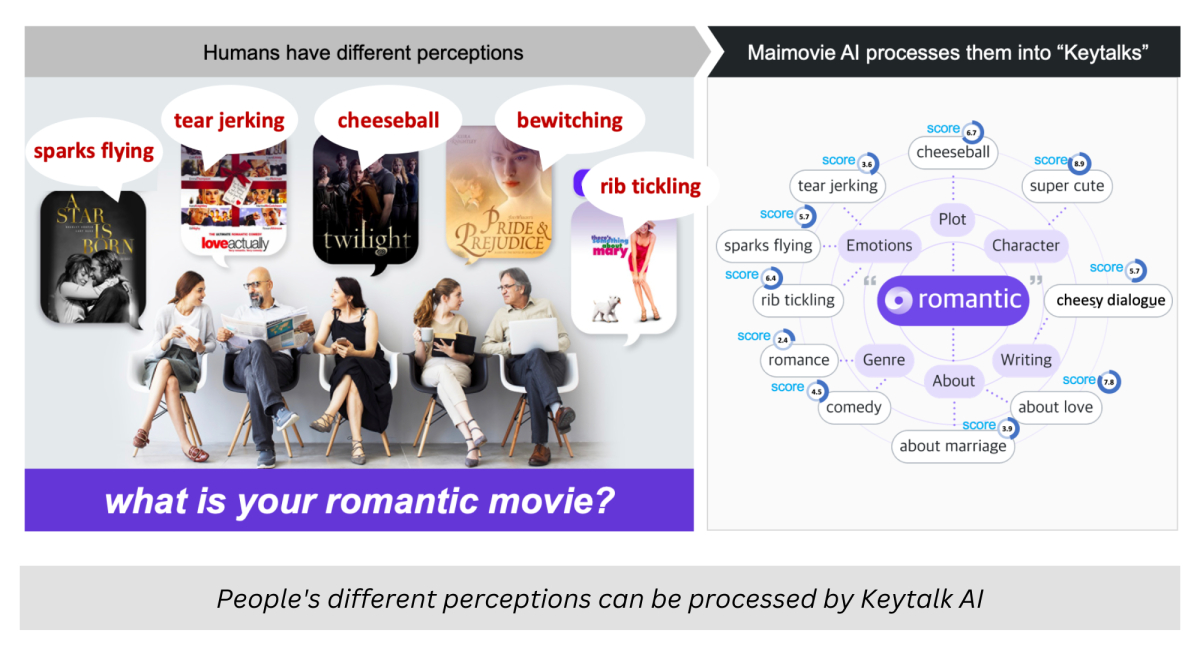 Keytalk's prompt data is continually updated based on country-specific data sources, reflecting new trends and categorizing them into industry-specific themes. The company's patented AIOps engine automates more than 90 percent of traditionally "human-operated" processes.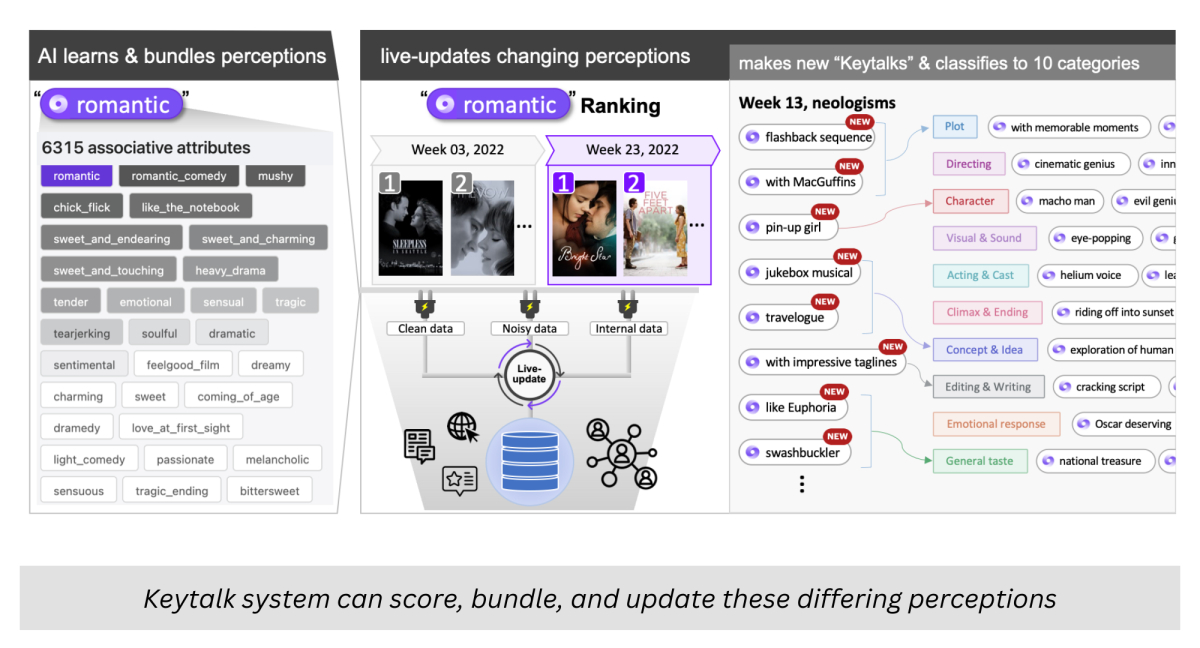 Keytalk AI's prompt engineering offers a practical breakthrough by solving the problem of crafting high-quality prompts for generative AI tools. While numerous AI writing tools flood the market, their output quality still relies heavily on user-input prompts. Crafting diverse expressions from scratch is time-consuming, even for experienced writers. Keytalk AI addresses this challenge by providing users with rich cinematic movie prompts for creative writing.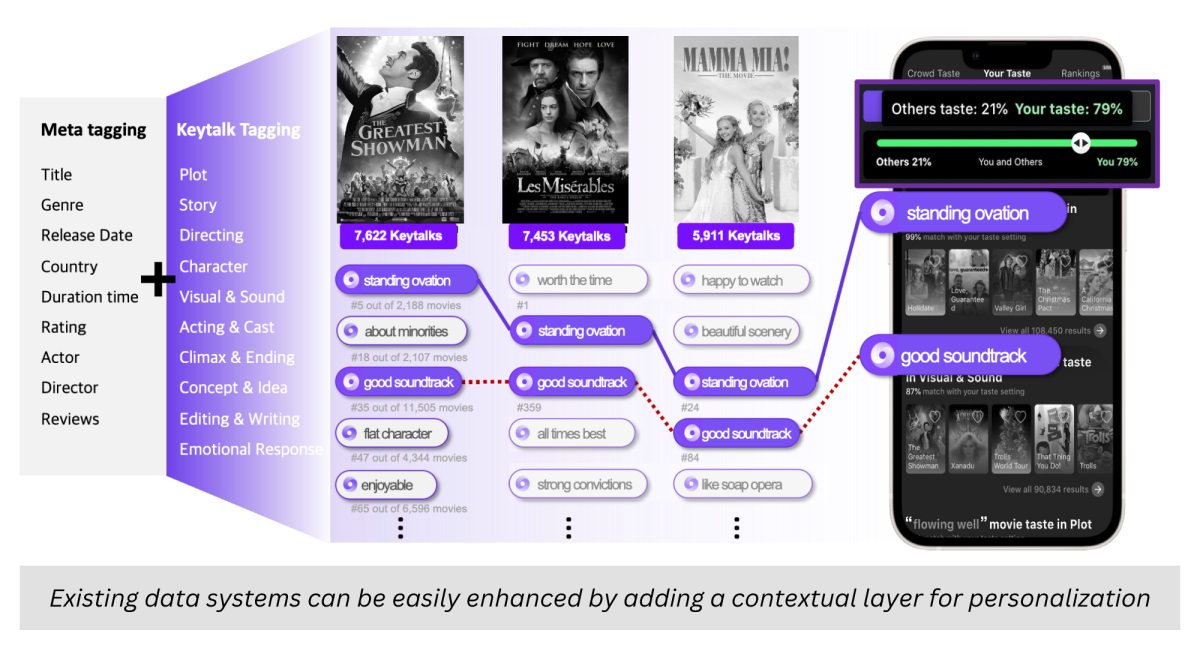 With over 100,000 prompts, users can access more than 1,000 trillion unique story combinations. They can also fine-tune each prompt by adjusting attribute weights and exploring thousands of movie references. Keytalk AI's Maimovie app and Maimovie Plus AI Studio System feature the 'synopsis builder' feature.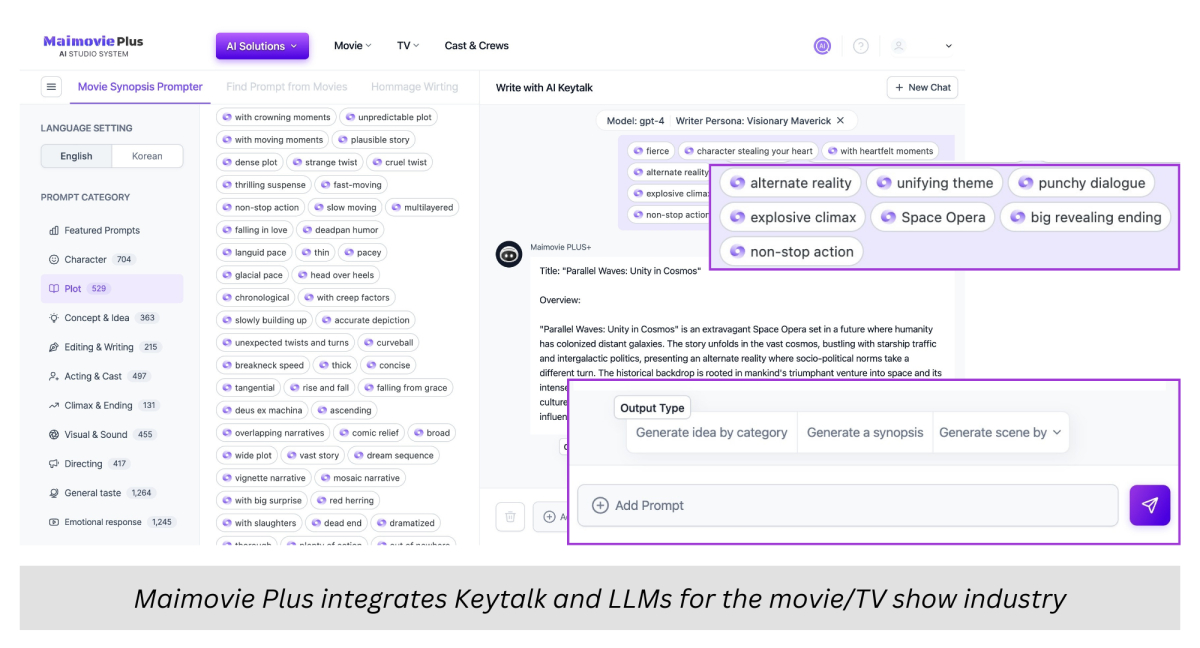 The company expands its scope of prompt engineering to consumer industries like beauty (Glamai) and travel (Staypia). Glamai's beauty prompt search service allows users to discover an infinite variety of skincare and makeup routines based on over 190,000 Keytalk prompts.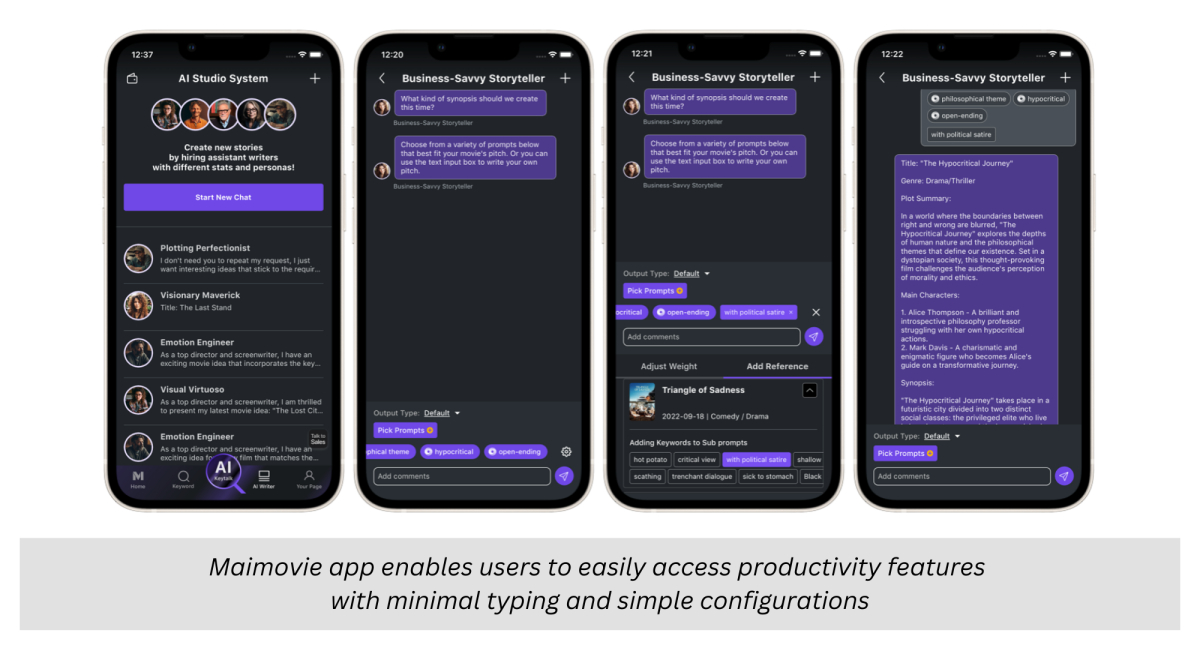 With the advancement of generative AI technologies, the world is transitioning towards a decentralized Web3 environment, where users access multiple services through plugins. In this new digital landscape, prompt trends and analytics are set to replace keyword trends and analytics as a more effective alternative.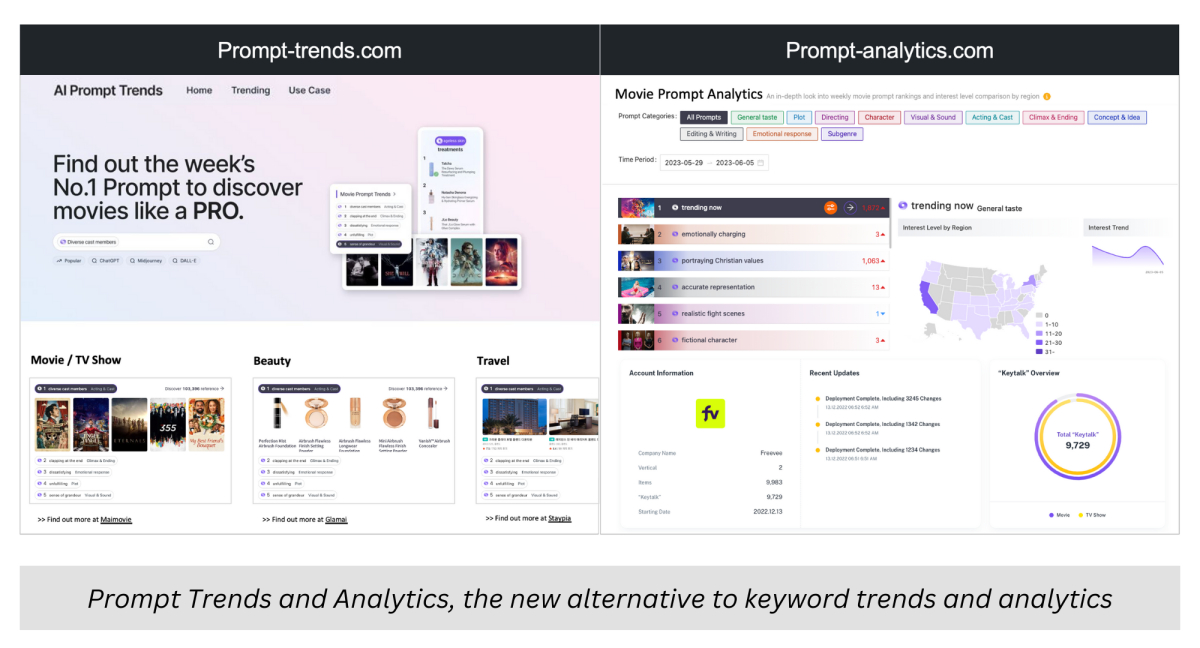 Keytalk-based conversational prompt analytics provide substantial advantages over traditional keyword analytics. Advertisers can gain insights based on user contexts, such as "minimal touch-up" or "perfect for a dinner date," complementing traditional interest targeting.
Keytalk AI's extensive collection of prompt expressions and attribute datasets, coupled with dynamic ontology, allows for exceptional scalability. The company can seamlessly extend its prompt library into new industries, eliminating significant entry barriers typically faced in prompt engineering.
As the generative AI market enters its second phase, companies like Keytalk AI are revolutionizing the landscape by offering a new era of conversational user experience. Prompt engineering is the key to success in this evolving market, where simple GPT applications are no longer sufficient to make a lasting impact.
The future of prompt engineering is promising, and as generative AI becomes a standard feature in digital platforms and services, embracing prompt engineering is essential to stay ahead of the curve in the ever-evolving world of AI. Keytalk AI's innovative approach to prompt engineering ensures personalized user experiences and opens up new possibilities in various industries. Embrace prompt engineering now and unlock its full potential in the era of generative AI.