DevOps

Services

Set up an excellent collaboration between your development and operations teams with our DevOps services. Atlasiko Inc., as an experienced DevOps services provider, helps enterprises and startups enhance software development by automating end-to-end delivery pipelines and arranging continuous integration and development. Request services from our DevOps consultancy and other first-rate DevOps solutions for your business upgrade.
500 +
Clients appreciated benefits of collaboration
8 years
Of experience in delivering IT services
150 %
Company growth within 2 years
97 %
Of our clients report high quality of solutions
1000 +
Successfully completed projects
Types of
DevOps

services Atlasiko Inc. provides
DevOps Consulting
Embrace new DevOps technologies and best practices with DevOps consulting services that we, as a DevOps consulting company, deliver to IT departments. Each DevOps consultant in Atlasiko can quickly evaluate the project at hand, build a successful DevOps strategy, and advise the best DevOps solution for the case. We provide the following DevOps expert consulting:
DevOps implementation consulting;
DevOps tech consulting;
Project recovery consulting;
DevOps security consulting.
DevOps Transformation
Keep up with the growing competition by adopting cutting-edge technologies and enabling digital transformation with cloud DevOps services. Atlasiko's cloud DevOps experts will assist your company in the innovation of development and operations processes, transferring them to the cloud, and introduce you to the most effective ways to improve cost efficiency and reliable cloud solutions for DevOps. We focus on ensuring maximal automation and security of data with the use of tools favored by cloud DevOps consultants and other IT professionals.
Managed DevOps Services
Infrastructure Management

Regulate the interaction and operations between the on-premise and cloud environments, databases, services, storages, etc. Atlasiko DevOps services will help you to make good use of cloud solutions for DevOps to advance your IT infrastructure.

Operational Management

Manage your operations activities via the cloud with our DevOps consultancies to ensure control, transparency, and security.

Release Management

Utilize the best release practices to boost successful deployments of IT solutions that our DevOps consulting firm offers.

Cloud Management

Use our expertise and knowledge in capabilities of Google Cloud, AWS, and Azure DevOps service for your cloud projects to reduce management expenses, have instantaneous access to the global market, and better security.

Third-party Integrations

Add more capabilities and features to your DevOps infrastructure with extra tools integrated with the development and operations processes that our DevOps company offers.

DevSecOps

Ensure the security of your IT infrastructure, solutions, and databases with software Atlasiko, as a DevOps solutions provider, will pick exclusively for your company.
CI/CD Services
Enable consistency and acceleration of IT solution development by building CI/CD pipeline with professionals from our DevOps services company. We will aid you to establish a stable connection between DevOps practices of continuous integration and development, continuous testing, and continuous deployment. Our DevOps agency directs full attention to streamlining software creation and release.
DevOps Automation
Hasten all dev processes and shorten time-to-market with the professional automation strategies and solutions delivered by the experienced DevOps service provider – Atlasiko Inc. Our cloud automation DevOps service covers code generation, solution production, automation of testing quality assurance, monitoring, security, and many other processes you'd have to spend time and resources. With DevOps consultation and automation services by Atlasiko Inc., you will gain indispensable advantages.
When you need
DevOps

consulting

With the ever-advancing market of IT solutions and services, it's crucial not to miss the signs that your company needs improvements and new technologies to keep up with competitors. Don't overlook the right time to address Atlasiko Inc. DevOps company, to receive professional DevOps consulting.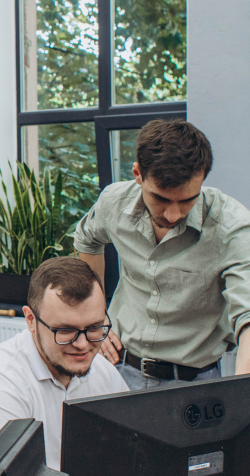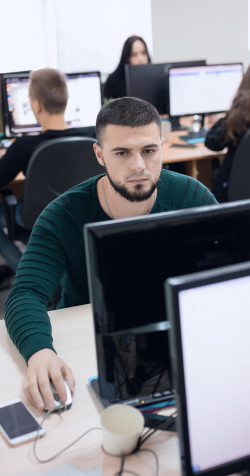 The processes of development and providing IT infrastructure require a lot of manual work.
The development, testing and production environments don't have a unified configuration.
Lacking collaboration between different departments and involved parties in the software development process results in extended time to market, unnecessary expenses, and error-prone products.
Any modifications and updates in software or the IT infrastructure are time-consuming.
Post-implementation mistakes and bugs in delivered software cause the worsening of customer experience and damage the brand.
The growth and increment rates of your business show negative dynamics because of slower processes of IT solutions and product delivery in comparison with competitors.
Contact us and get your project moving
Let's start the development of AR apps customized for the needs of your business right now. Fill in the form to contact us and request affordable augmented reality services.
Your form has been succesfully submitted! Please, check if info you provided is correct:
Thank you!
Benefits the
DevOps

service brings to businesses
Cooperation with DevOps professionals
As Atlasiko Inc. actively uses DevOps principles and technologies in our software development services, our DevOps consultants have practical experience in employing the model and helping others to adopt it.
Predictable software development process
This particular methodology ensures that all processes of software development are pre-determined by the DevOps strategy, automated procedures on each dev stage, and transparency of operations. The DevOps philosophy suggests the prediction of possible failures and planning of adequate responses.
Agility of the DevOps management
With managed DevOps services and automated tools for CI/CD, configuration and infrastructure management, testing, etc., it's easy to find and fix issues, modify solutions and infrastructures to adapt them to new demands and challenges.
Reduction of DevOps project costs
Our DevOps consultancy offers solutions and strategies to organize automation, an effective supply chain, and flexible scalability for enhancement of cost-efficiency.
DevOps infrastructure maintenance
As Atlasiko Inc. is among the reliable DevOps service providers, we make sure that your company receives adequate, continuous support and is aware of all innovative tendencies of DevOps for enterprises.
Experience in complex IT solution delivery
Our DevOps company will share our experience of working on big-sized projects with the use of DevOps lifecycle technologies and assist you in embracing best practices to be able to deliver complex software successfully.
DevOps

solutions we work with
Cloud providers
Gain access to the affordable cloud services and computing resources, that play a significant role in the DevOps process. Platforms we work with enable scalability, security, and automation of your infrastructure.
Container orchestration
Containerization is important for the successful streamlining of operations and development costs. We use the most popular and trustworthy software for containers and orchestration.
DOCKER

COMPOSE

Kubernetes
Continuous Integration and Continuous Delivery
A proper organization of CI/CD is essential for efficient software development and delivery of high-quality IT solutions. Our DevOps consultants always choose dependable CI/CD tools that show maximum results in automation and performance.
Configuration Management
We utilize configuration management tools to make sure that all modifications and updates are applied and saved during different phases of the lifecycle.
Databases
It's of the highest importance to use reliable databases to be able to store and have access to the data. Atlasiko works with verified tools with solid security policies to ensure the safety of your data.
MYSQL

MONGODB

POSTGRESSQL
Service
These apps help our cloud DevOps experts to manage and operate databases with big amounts of information, organize stream processing and synchronize data exchange between nodes.
Monitoring
Modern monitoring tools enable quick and precise gathering and analysis of information about software performance to utilize received data for bug fixing, feature improvements, and updates.
PROMETHEUS

DATADOG

SENTRY
Infrastructure Provisioning
DevOps consultancies in Atlasiko Inc. employ the best apps and platforms for infrastructure and resource management, administration, and automation.
Challenges our
DevOps

consultants solve

Our DevOps service of consultancy helps to overcome the most common issues businesses might face implementing DevOps.
Changes for employees
Switching from a traditional SDLC to the DevOps model might be stressful for employees, who have no experience in it, and require additional effort to teach them. Atlasiko Inc. includes competent user training in our DevOps services for all DevOps solutions we select and implement with clients. Proceed to the execution of your projects using new DevOps infrastructure organization and methods with the guidance of our DevOps consultancy.
The matter of the right choice of tools
Planning DevOps strategy and adoption, our DevOps consulting company pays attention to the analysis of clients' objectives, distinctive characteristics of their industries, and financial resources to offer you only the most suitable DevOps solutions. Keeping an eye on all innovations and advancements in the IT world, our DevOps consultants always seek new tools and platforms to improve your IT infrastructure.
Adaptation of legacy systems and software
There is no need in replacing all applications, you used before, with new software. In case when some old apps are still relevant and convenient to use, our DevOps services company offers software modernization options. We can arrange re-hosting and reengineering of programs our clients would like to adapt to the new software development model.
Typical implementation
DevOps

strategy our DevOps company uses

01
DevOps strategy planning
To build a successful strategy of implementation, our DevOps consultation starts with thorough research on the goals of your company, the peculiarities of a particular industry and competition, previously employed software development models, resources, etc. It allows us to create a feasible implementation plan, decide on scope and budgeting with the stakeholders, and select needed tools.
02
DevSecOps
To make sure that all DevOps systems are safe and invulnerable to external impacts and attacks, Atlasiko Inc., as an experienced DevOps services provider, integrates stable security solutions from the very beginning of DevOps transformation. With our trustworthy DevOps services and responsible DevOps consultants, you don't have to be worried about the safety of your data and the proper functioning of your IT infrastructure.
03
CI/CD
With the DevOps infrastructure set up, professionals of our DevOps consultancies start arranging CI/CD pipeline to streamline software development and deployment activities. The use of version control, CI/CD, testing, and monitoring tools ensure prevention of bugs and acceleration of IT solution delivery.
04
Automation of infrastructure
Specialists of our DevOps consulting company set up the DevOps infrastructure with all required automated tools for software build, testing, configuration management, production, etc.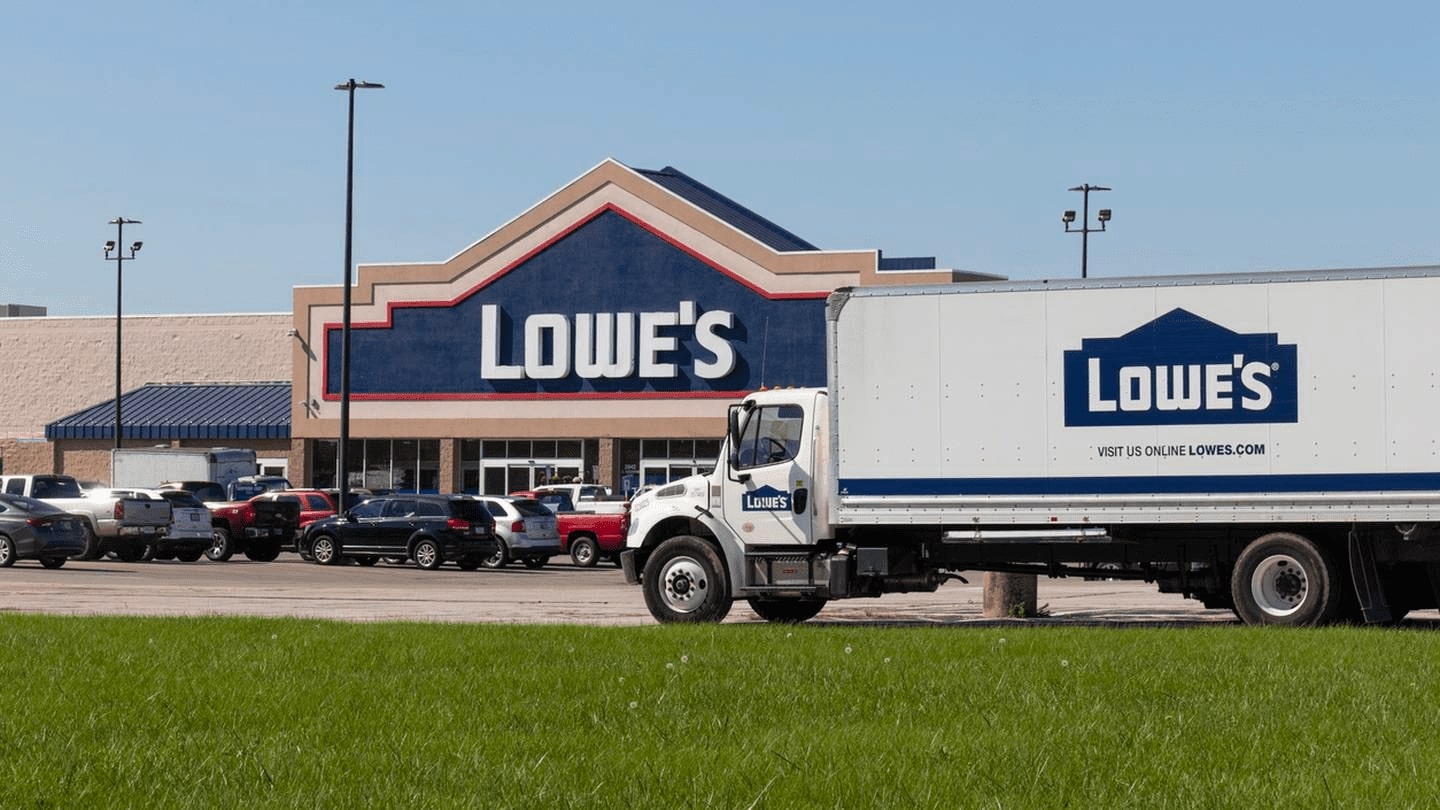 We Are Trusted by Large Enterprises
Atlasiko Inc. empowers innovations with top-rate IT services for businesses of any size and industry helping them to reach success.
Case Studies
Join the list of progressive businesses that chose the IT services of our software development company to become closer to achieving their goals. Atlasiko Inc. ensures thorough communication and positive results of cooperation. Take a glimpse of what projects we've been able to carry out so far successfully.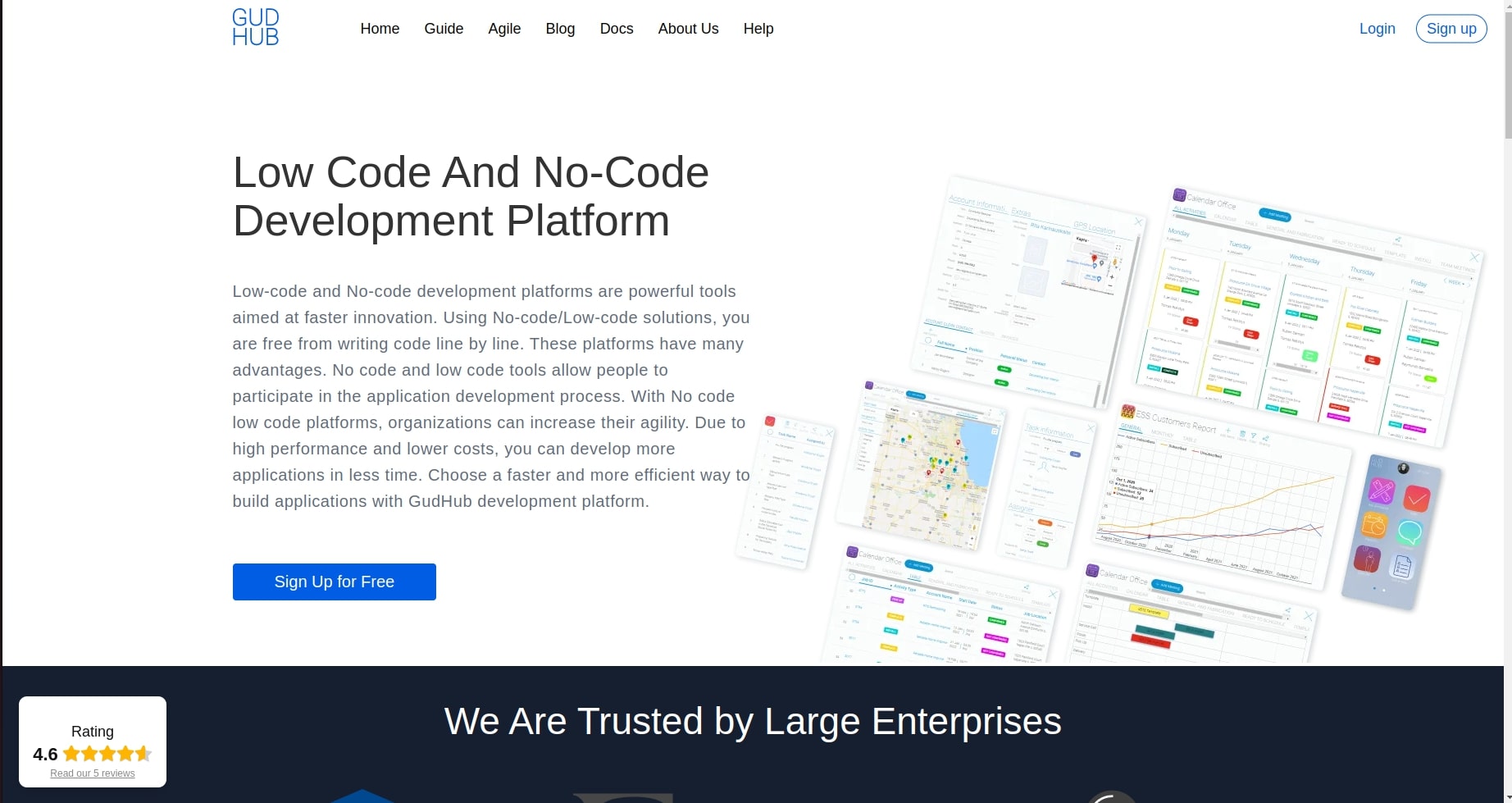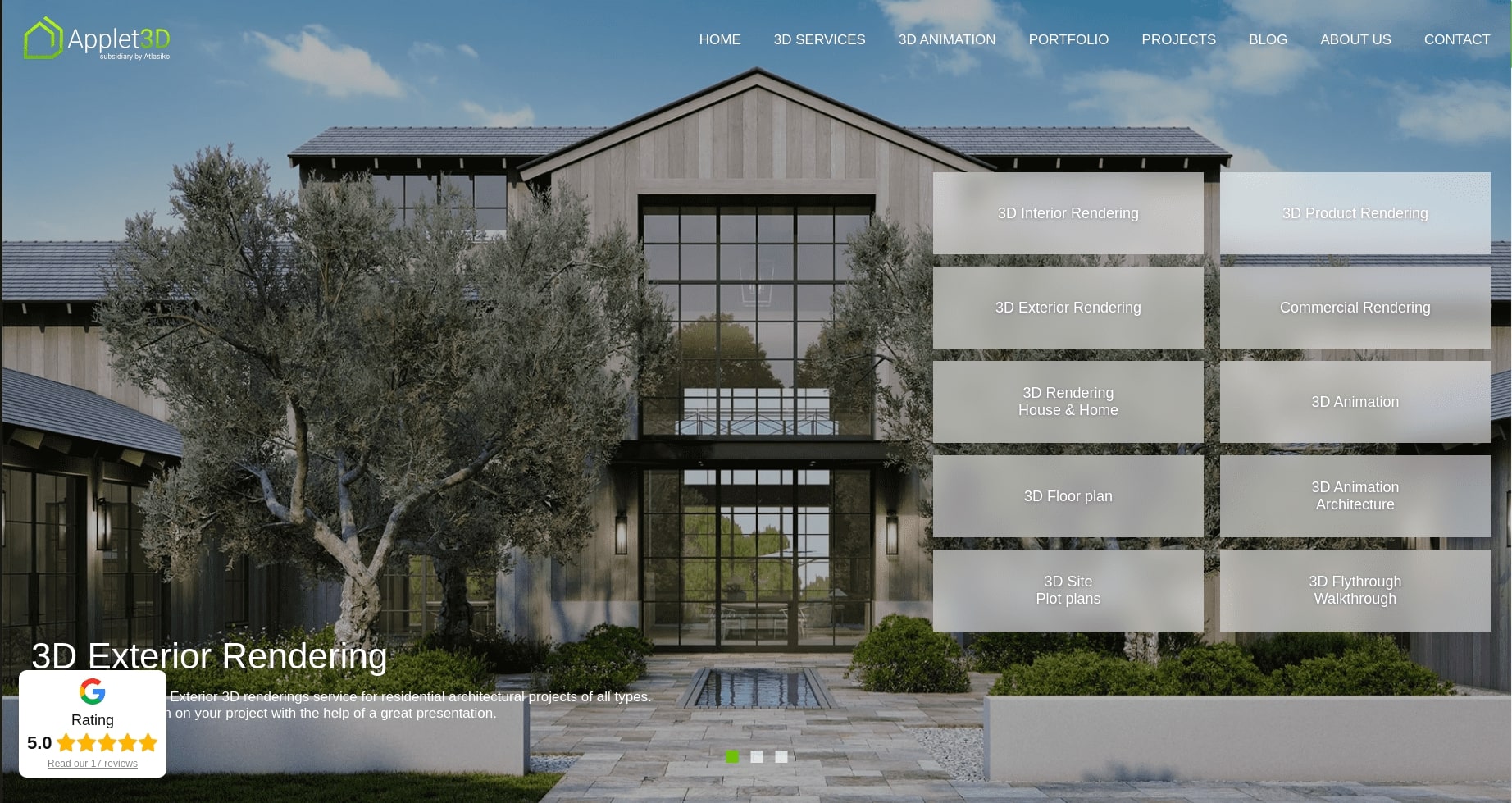 Applet3D provides 3D Rendering services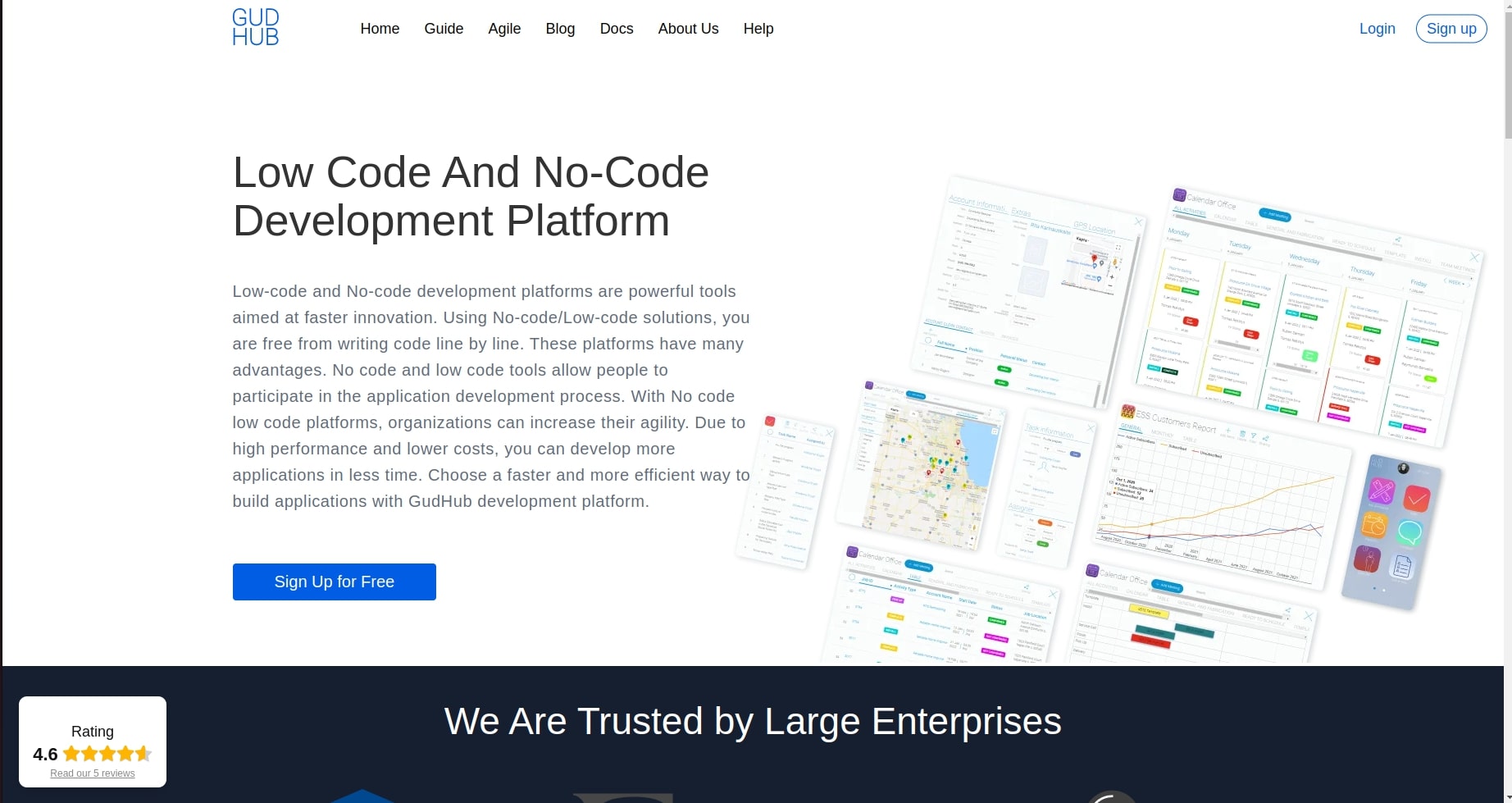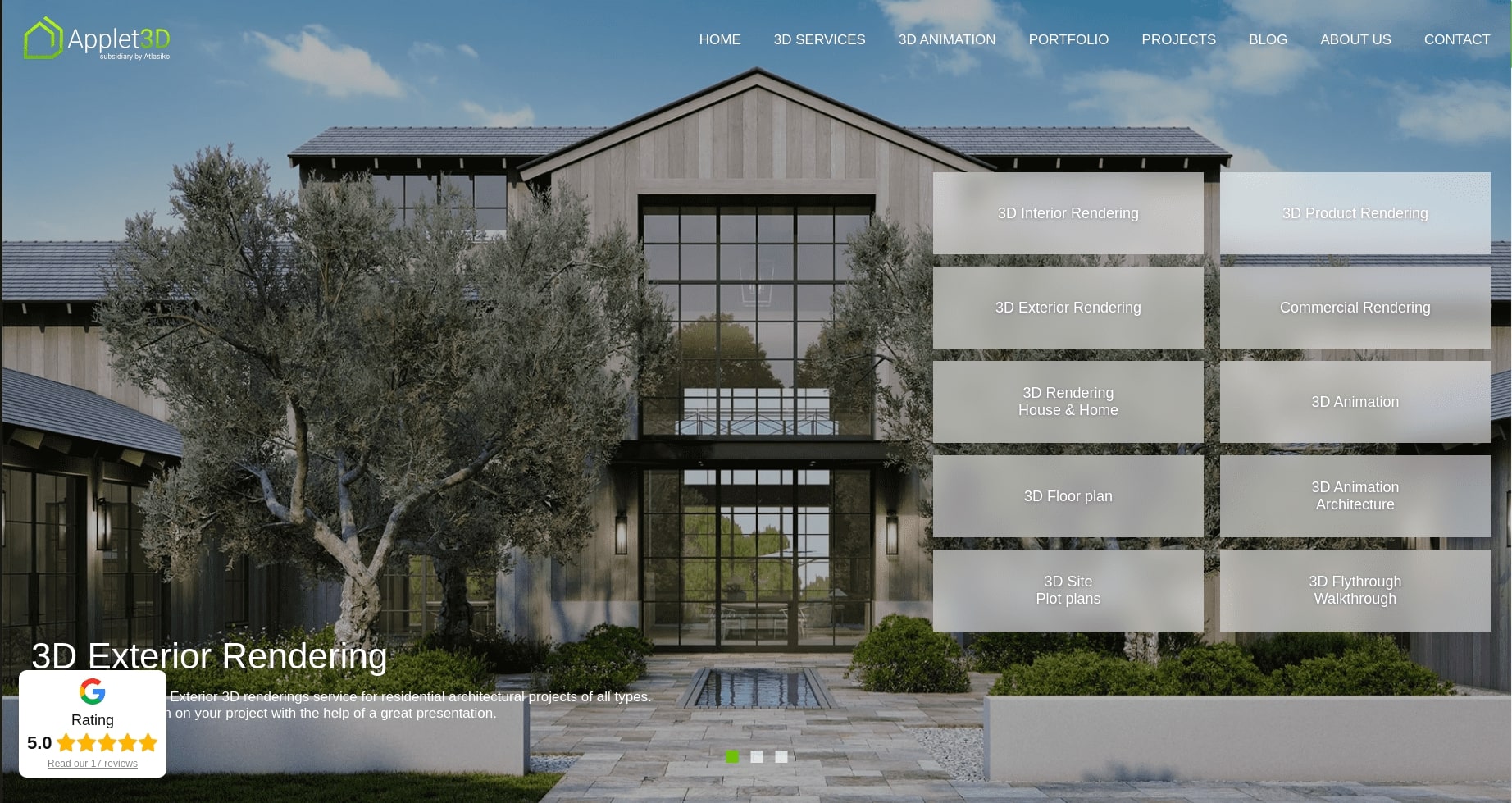 Applet3D provides 3D Rendering services
FAQ
What is DevOps consulting?
DevOps consulting is a branch of IT services that aids IT firms in effectively optimizing their dev pipelines for solution development and release with automation and collaboration principles. To help IT companies successfully sell their cutting-edge products, our DevOps company provides superior practices in enterprise cloud architectures and DevOps methodologies.
Why do companies need DevOps consultation?
Many firms request the services of DevOps consulting companies to have access to the expertise of the best professionals and use their skills and knowledge for DevOps transformation. High-quality DevOps consultation and the assistance of experienced DevOps consultants also allow faster adoption of this software development model in comparison with self-guided implementation. Moreover, DevOps companies that have already been employing the methodology may address other DevOps services providers to outsource resources and get DevOps consulting for further improvements.
What are the benefits of cloud-based DevOps?
Cloud DevOps firms report significant benefits of managing DevOps infrastructure in the cloud. Here are some major insights on the advantages.
Simplified automation for better infrastructure management.
Cloud server replication as a backup mechanism.
Efficient orchestration.
Centralized monitoring services.
Easy customization of rapid deployments.
Why choose Atlasiko Inc. for DevOps services?
Atlasiko Inc. has great experience in delivering various DevOps consulting services. With our expertise, you will get:
A user-centric strategy to guarantee the effective development of personalized solutions;
Transformational and unique DevOps strategy for your company;
In terms of cost engagements, the delivery of each DevOps service and DevOps consultation is efficient and streamlined;
Comprehensive connection with our DevOps consulting company to routinely keep you informed on the status of DevOps projects;
Comprehensive and reliable assistance throughout the whole implementation and maintenance process of your customized DevOps solution.
Our Benefits for your company
Of experience in delivering IT services
Clients appreciated benefits of collaboration
Successfully completed projects
Company growth within 2 years
Your form has been succesfully submitted! Please, check if info you provided is correct:
Thank you!
Atlasiko has completed the website but is still under the estimation process for the mobile application. The team has been managing the workflow excellently, although some concerns are not yet completely addressed. But overall, they make up for it through their consistent updates and strong support.
Thanks to Atlasiko's rigorous efforts, the client's CTI remarkably increased by 7,300%. Brand awareness among customers also significantly grew by 230% and site browsing clicks increased from 25 to 4,132 per month. The team was also quick in responding and fixing issues raised by the client.
The company has received positive feedback for the website, with end users praising its sleek and clean design. Stakeholders have also been happy with Atlasiko's work. The team is highly responsive, and they communicate well. They're accountability also stands out during the engagement.
Atlastiko has successfully created and launched the website. As a result, the client is able to sell their product. The team has communicated well to provide progress updates and feedback. Their dedication to helping clients has been impressive.
Atlasiko has successfully completed the software customization in a fairly tight timeline. They've added unique features for the client's specific marketplace needs. They communicate regularly through emails and video chats, and they have a smooth collaboration with the client.
Atlasiko has completed the website but is still under the estimation process for the mobile application. The team has been managing the workflow excellently, although some concerns are not yet completely addressed. But overall, they make up for it through their consistent updates and strong support.
Thanks to Atlasiko's rigorous efforts, the client's CTI remarkably increased by 7,300%. Brand awareness among customers also significantly grew by 230% and site browsing clicks increased from 25 to 4,132 per month. The team was also quick in responding and fixing issues raised by the client.