Microsoft's design tool, Designer, has taken a significant step as it becomes widely accessible to Edge users in the US. This latest development allows individuals to harness the Designer's capabilities directly from Edge's sidebar, eliminating the need to launch separate tabs or applications.
Having unveiled Designer last year, Microsoft disclosed its intentions in April to seamlessly integrate the tool into the Edge browser. With this integration, a diverse array of designs can be generated, including content like social media posts, fliers, greeting cards, and invitations, all conveniently accessible from the sidebar of Edge.
Once users input a prompt, Designer's AI swiftly populates a grid featuring an assortment of suggested designs, accompanied by text and images. Notably, these designs can be tailored to personal preferences, enabling users to make adjustments such as substituting images, incorporating illustrations, or modifying fonts. An impressive facet of the tool involves its text-to-image generator, powered by DALL-E, permitting users to craft images that seamlessly integrate into their designs.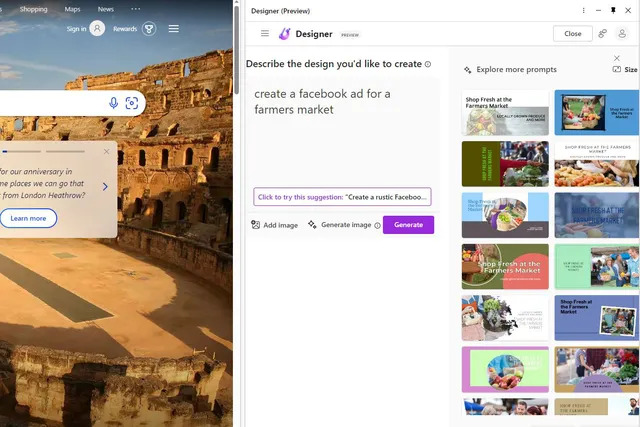 While the aforementioned features are already inherent within Microsoft's standalone Designer application on the web, amalgamating these tools within the Edge browser offers distinct advantages. This integration streamlines the process of transferring designs to platforms like email, Facebook, or Instagram, negating the need to navigate through multiple windows. Additionally, it positions Microsoft's Designer in competition with other AI design tools, including the likes of Canva, which has already embarked on integrating similar AI-powered capabilities.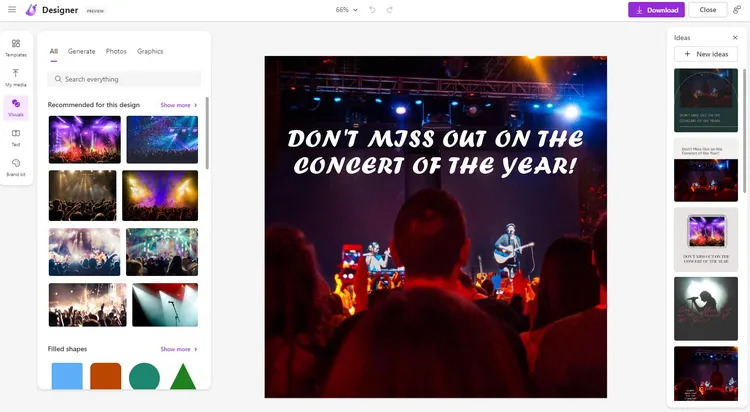 However, it's important to note that Microsoft Designer remains in the preview stage, leaving the exact timeline for its full release uncertain. To access the tool, users must update their Edge browser and then select the "plus" icon located on the far right-hand side of the screen. Subsequently, by toggling on "Designer (Preview)," the tool will seamlessly materialize within the sidebar.
Beyond the integration of the design tool in Edge, Microsoft has also introduced enhancements to Bing Chat within the browser. Users can now instruct the chatbot to undertake a broader range of tasks, including organizing tabs associated with specific topics or retrieving passwords from alternate browsers. This demonstrates Microsoft's commitment to enriching user experiences across multiple facets of its technology ecosystem.