In a recent development, Microsoft has confirmed the ongoing testing of Bing Chat, akin to the ChatGPT model, within third-party browsers such as Chrome and Safari. This confirmation follows earlier reports that captured the feature in action. The company has now officially announced that Bing Chat will soon be accessible in third-party browsers, both on the web and mobile devices.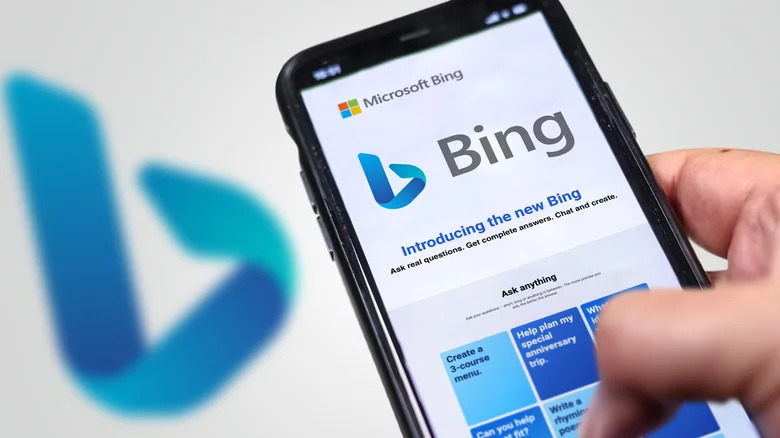 Microsoft's strategic move signifies its intent to expand its AI prowess across diverse platforms beyond its proprietary ecosystem. This expansion is not limited to areas where Bing Chat is already accessible, including the Bing mobile app and Microsoft Edge web browser. The company is gearing up to challenge AI-driven tools within other browsers, like Google's generative AI search functionalities present in the Google mobile app and Chrome browser.
With this expansion, Microsoft aims to spotlight the value of succinct answers, image generation, and more through Bing Chat to a wider audience. The forthcoming features, commemorating the six-month anniversary of AI-powered Bing, were elucidated in the company's announcement. The statement articulated, "You'll get most of the great benefits of Bing and we'll continue to optimize along the way to meet your needs across different browsers."
However, Microsoft issued a caveat that, while the Bing Chat experience will be functional across users' preferred web browsers, the "optimal" experience will be encountered on the Microsoft Edge browser. This observation was reinforced by user experiences during the testing phase. Notably, in Chrome, Bing Chat accommodated merely five messages per conversation, a reduction from the 30 messages supported by Microsoft Edge. Additionally, character limits were constrained to 2,000 in Chrome, compared to the 3,000-character support in Edge.
Microsoft emphasized these disparities, hinting that Edge users would be able to "unlock longer conversations, chat history, and more Bing features built right into the browser."
In its blog post, Microsoft celebrated a series of recent enhancements, including multimodal visual search in Bing Chat. This innovation enables users to initiate searches using both text and images, akin to a feature introduced by Google in 2021. Distinctively, Bing's model leverages OpenAI's capabilities, allowing users to incorporate images into the Chat and subsequently prompt the chatbot with relevant inquiries.
Furthermore, Microsoft acknowledged the introduction of Dark Mode for Bing Chat and the unveiling of Bing Chat Enterprise. This enterprise version offers data protection tailored for commercial use, especially in organizations where safeguarding sensitive data is paramount. The heightened focus on data protection responds to the trend of several businesses, including Apple, Samsung, Walmart, Verizon, and prominent banks such as Bank of America, Citigroup, Deutsche Bank, Goldman Sachs, Wells Fargo, and JPMorgan, prohibiting employee usage of consumer applications like ChatGPT due to data security requirements.
The company also shared key milestones achieved by Bing Chat thus far. Notably, it has facilitated over 1 billion chats and processed more than 750 million images within the chatbot. Additionally, Bing Chat on Microsoft Edge has experienced consistent growth over nine consecutive quarters.
While an exact release date for third-party browser support for Bing Chat was not disclosed, the feature is slated to arrive imminently, offering users a more versatile and expansive AI-driven conversational experience.