Adobe's response to Canva, the highly anticipated Adobe Express, has emerged from an extensive beta testing phase and is now available to all users, whether they're consumers, educators, or enterprise professionals seeking to craft effective brand assets. The revamped Express is armed with powerful generative AI features, revolutionizing content creation.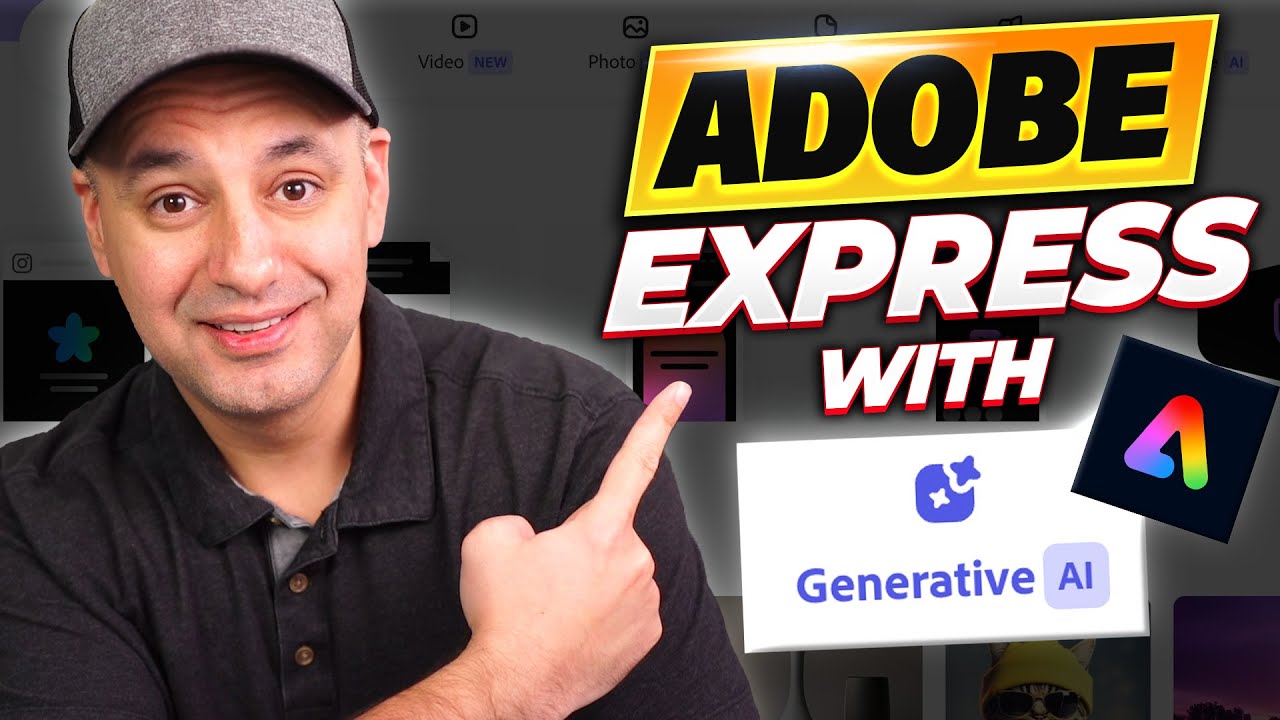 Adobe Express has undergone significant evolution, positioning itself as a comprehensive solution for swift and effective content creation. The platform offers an extensive range of design and video templates, along with access to royalty-free Adobe Stock resources and fonts. An exciting addition is support for PDFs. Furthermore, teams can seamlessly collaborate on projects, and the software boasts the capability to generate short animations from static images, utilizing Adobe Character Animator.
One of the standout features in the latest iteration of Express is the introduction of a unified editor. This editor streamlines the process of creating assets that are compatible across various outputs, catering to formats such as PDFs and Instagram posts.
The most compelling aspect of the new Express release is the integration of Firefly, a groundbreaking addition that empowers users to leverage text prompts for refining creative works and applying image and text effects. Firefly's AI prowess facilitates swift background removal from images and videos, format conversion, and animation creation.
With over 50 million active users, Adobe Express has already garnered significant traction. The platform is accessible online for both Mac and PC users, with a mobile version currently in development. Express is seamlessly integrated into most Creative Cloud plans, and a free version is also available.
Enterprises have been quick to adopt Express due to its capacity to generate visually appealing creative assets that remain consistent across multiple formats. Bridget Esposito, Vice President and Group Creative Director at Prudential highlighted the efficiency gains: "We can bypass repetitive, manual tasks and save time without compromising our brand or creative output."
Express's ease of use is a key draw for companies aiming to optimize their marketing budgets while maintaining brand consistency. Christina Lehnert, Digital Brand Experience Manager at Carl Zeiss AG, emphasized the platform's scalability: "With Adobe Express, we're creating outstanding and brand uniform content in a way that's scalable."
Express's utility is further enhanced by its compatibility with other Adobe products like Photoshop and Illustrator. Users can seamlessly access, edit, and manipulate creative assets, ensuring alignment with company branding. Adobe expressed this as enabling "any employee across an organization to generate beautiful, ready-to-share content."
In the realm of generative AI, Adobe has taken a proactive approach to avoid copyright issues. Recognizing the potential for misuse of copyrighted assets, Adobe trained Firefly and the generative AI in Express and other products on unique data rather than copyrighted materials. This preemptive step aims to prevent inadvertent abuse of intellectual property rights.
Putting Express to the test, the author engaged with the platform for local community projects. The platform's expansive library of templates and its adaptability for various purposes stood out. Repurposing assets for different uses, such as resizing a printed poster for an Instagram post, was remarkably straightforward, with consistent results.
Generative AI features showcased great promise, delivering impressive outcomes. However, the technology's limitations were evident in generating faces, hands, and groups of people convincingly. Nevertheless, Express excels at tasks like background removal, feature addition, and color adjustments.
While Express serves as a budget-friendly tool for the rapid creation of eye-catching marketing resources, it's prudent to acknowledge that human designers still hold a unique advantage. Designers can leverage Firefly within Adobe's creative suite to automate mundane tasks, allowing them to focus on nurturing innovative concepts.
Incorporating groundbreaking innovations and generative AI, Adobe Express represents a significant step forward in content creation. Govind Balakrishnan, Senior Vice President of Adobe Express and Digital Media Services, highlighted the platform's potential to revolutionize content creation across various domains. As Adobe continues to innovate in areas such as image creation, design, video, audio, and PDFs, Express's impact is poised to grow even further.