Microsoft's latest innovation, the DALL-E-powered AI image generator, is now available on desktop for Edge users worldwide! In a world where visuals play a crucial role in making an impact, this cutting-edge technology is set to take the digital environment by storm.
By integrating the image generation technology into its Bing chatbot, the company had already given a sneak peek of what was to come. But with the release of the "Image Creator" feature, users around the world can now access this function right from Edge's sidebar.
With its simple and easy-to-use interface, creating stunning visuals has never been easier. All you need to do is write what you imagine, and Bing will create some visuals that suit the prompt. Users can choose the ones they like and download them to utilize at any time they want.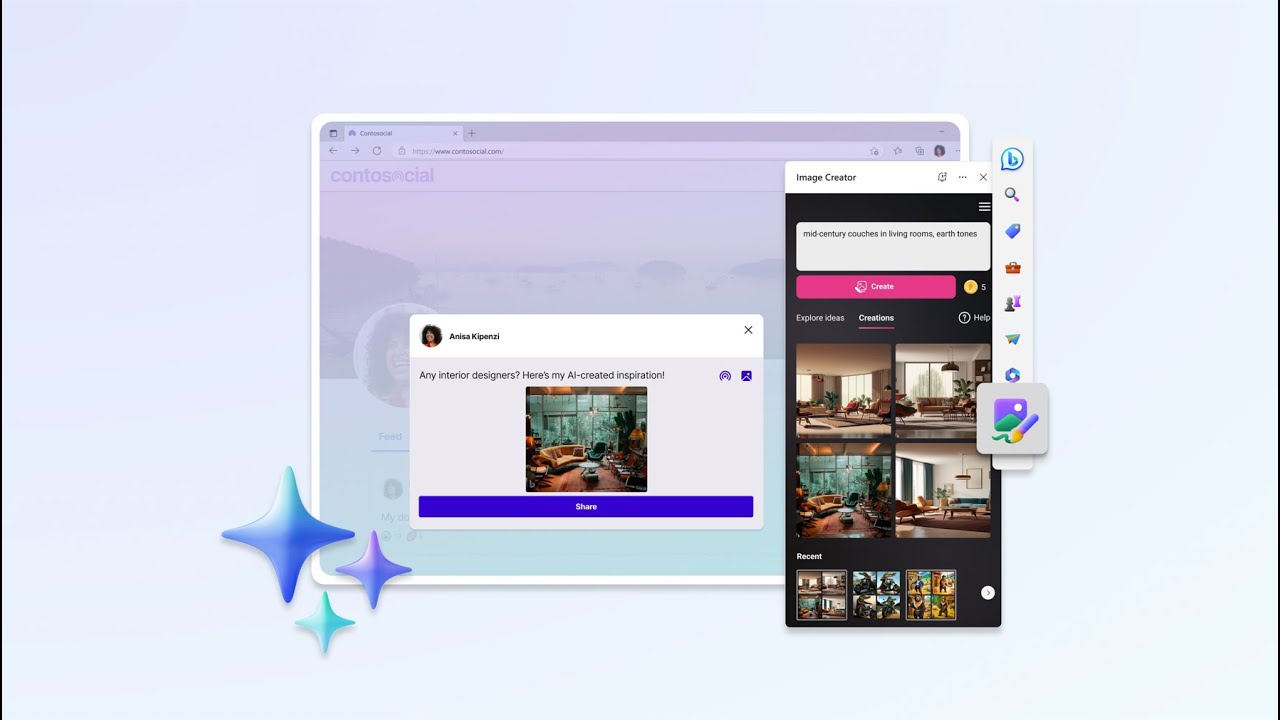 Microsoft proposes the feature as an approach to create "very specific" images for individuals who need to use them for a social post or even PowerPoint. Whether you're a marketer or a student, this AI-powered solution is the perfect tool to take your work to the next level.
Though other image generators have been presented before, the firm's integration of the feature into Edge's sidebar makes it a game-changer. With the ability to ask an AI to create visuals while you're working on something else on the web, this tool is a time-saver.
To use the function, you will have to manually add it to your sidebar by opening it, clicking the "+" button, and toggling the switch next to Image Creator.
The company has not yet announced the number of visuals users can create with the tool or when individuals can expect to see it. But with other exciting features like the Drop tool and Browser essentials, Microsoft is set to take the world of browsing to a whole new level.
In conclusion, the corporation's tool is a great opportunity for users to fill their life with colors and benefit from it by utilizing the technology for more essential purposes such as work content.
Our team suggest you to overview previous news videlicet Runway company will present fast video creation system soon that will aid creators from any industries.
Besides, we wrote about Meta introduces an AI model that can isolate and mask objects within images that can be a fun tool or even something more significant due to some experts' forecasts.
You can be more informed about the digital environment reading our news such as Sumsung to create advanced hardware solutions for the Metaverse.