Meta, the owner of Facebook, is set to launch its new app called Threads, aiming to compete with Twitter. The app, currently available for pre-order on the Apple App Store, will be integrated with Instagram. The screenshots reveal a dashboard resembling that of Twitter, and Meta describes Threads as a "text-based conversation app." This move further escalates the rivalry between Meta CEO Mark Zuckerberg and Twitter owner Elon Musk.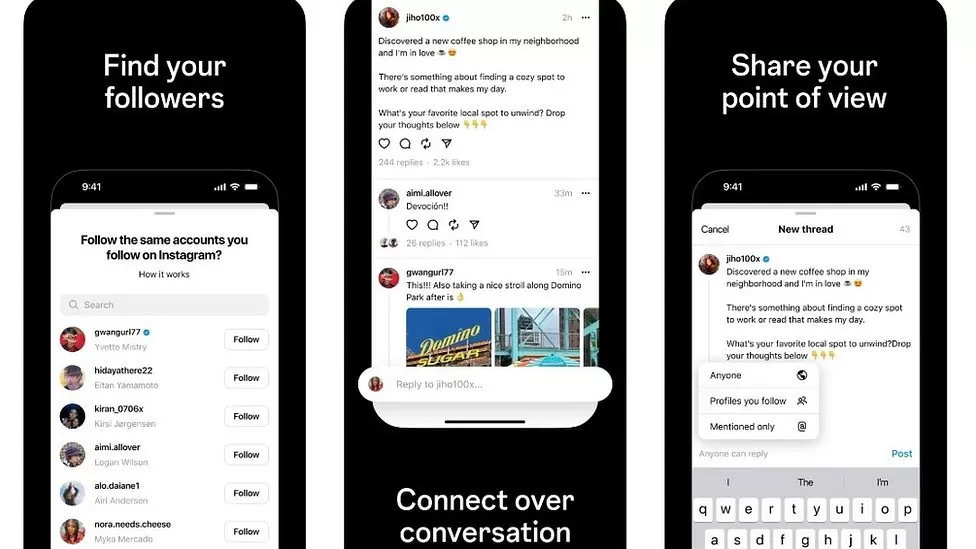 Notably, Zuckerberg and Musk recently engaged in a publicized dispute, even agreeing to a physical fight, although the seriousness of their intentions remains unclear. In response to a tweet about Threads, Musk took another jab at Zuckerberg, sarcastically stating, "Thank goodness they're so sanely run."
Meanwhile, Twitter has announced that its popular user dashboard, TweetDeck, will be placed behind a paywall within the next 30 days. This initiative is part of Musk's ongoing efforts to drive user adoption of Twitter's subscription service, Twitter Blue. Recently, Musk also restricted the number of tweets users could view, citing concerns over data scraping.
Based on Meta's Threads app, it appears to be a free service without any limitations on the number of posts a user can access. The App Store description defines Threads as a platform where communities come together to discuss various topics. The screenshots of the app exhibit a striking resemblance to Twitter's interface.
Moreover, Threads will collect user data from their phones, including location, purchase history, and browsing activity. Notably, several Twitter-like apps have emerged in recent years, such as Donald Trump's Truth Social and Mastodon. Another app, Bluesky, reported a surge in traffic following Musk's decision to restrict usage.
However, Threads could pose the most significant threat to Twitter thus far. Zuckerberg has a history of adopting successful features from other companies, as seen with Meta's Reels (similar to TikTok) and Stories (resembling Snapchat). With its vast resources and integration into the Instagram platform, Threads will have access to hundreds of millions of accounts, providing a significant advantage over other aspiring rivals.
While Musk has garnered praise for his support of free speech, he has also alienated some users. Zuckerberg aims to capitalize on this and attract disillusioned Twitter users to create a genuine alternative. The battle for dominance in the social media landscape intensifies as Meta introduces Threads, a potential disruptor in the market.