Magic Leap is a company which is known for its loud AR inventions. Magic Leap technology uses advanced optics, sensors, and computer vision algorithms to create immersive and realistic AR experiences. Now, ahead of Apple's upcoming headset unveiling, Meta has been "spotted" in talks with Magic Leap to get its hands on some of the company's visual tech.
Based on insider information from various undisclosed sources, a recent report by the Financial Times reveals that the tech giant Meta has been actively seeking a partnership with Magic Leap. The objective behind this collaboration is for Meta to gain access to Magic Leap's proprietary components, particularly its advanced waveguide technology employed in the creation of captivating visuals for augmented reality glasses. The important thing is that these talks revolve around cooperative endeavors and not the joint development of a new device. Nonetheless, any agreement facilitating the cross-pollination of AR capabilities would prove beneficial for both companies in their bright virtual reality ambitions.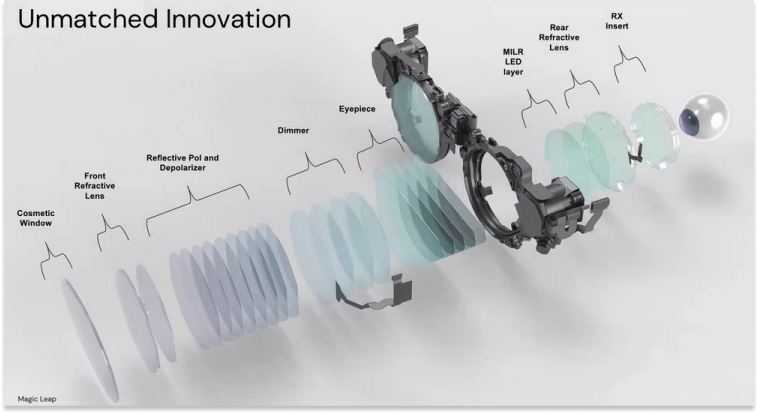 Having made a name for itself since its establishment in 2010, Magic Leap is renowned for securing a staggering $2 billion in investments for manufacturing overhyped and exorbitantly priced AR goggles that ultimately fell short of expectations. Last year, after a long wait, the company finally launched the Magic Leap 2 for $3,300, primarily targeting businesses and enthusiasts. Back in 2020, Magic Leap had explored a potential sale, with reports suggesting Facebook (now known as Meta) was among the interested buyers.
Meanwhile, Meta has been pouring an astronomical amount of money into its grandiose Metaverse ambitions, with expenditures reaching nearly $1 billion each month. Paradoxically, amidst this lavish spending spree, the company has been striving to reduce costs by laying off thousands of employees, including those from its reality labs division.
According to the Financial Times, Magic Leap is constantly exploring potential partnerships. In a blog post last September, Magic Leap's CEO Peggy Johnson hinted at "interest" in their intellectual property from outside companies.
Beyond their current unprofitable attempts to master virtual reality technology with the Quest series headset, Meta has far-reaching ambitions in the field of augmented reality in the coming years. A leaked roadmap from Meta's Reality Labs division revealed plans to release "smart glasses" in 2025, and fully functional AR glasses by 2027. These glasses, which have been under development for almost a decade, are codenamed "Orion" and are intended to project hologram-like AR visuals onto real-world objects. Concurrently, the company has been experimenting with passthrough technology, incorporating external cameras into its headsets to enable potential mixed-reality capabilities.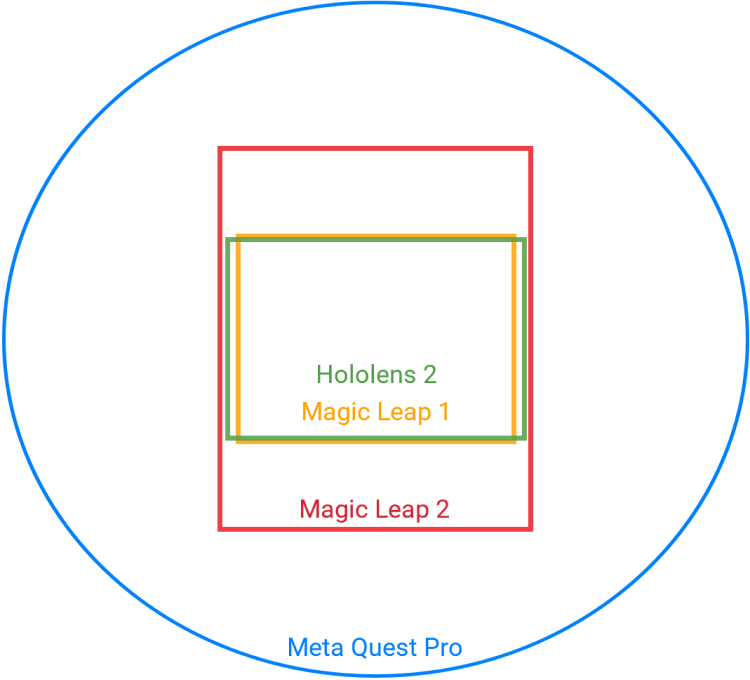 Among the challenges in developing slim and lightweight AR glasses, one of the most formidable hurdles has been creating small yet high-quality displays. Magic Leap 2 goggles leverage waveguide functionality, similar to Microsoft's Hololens, to manipulate and bend light. Other companies are working to adapt waveguide technology for use in regular glasses frames. While the beta versions of these devices have showcased impressive image quality, there are still numerous obstacles related to processing power and energy consumption that need to be overcome.
This news surfaces just as Apple prepares to launch its own headset, combining AR and VR features. Dubbed the "Realty" headset, it is expected to carry a price tag of approximately $3,000 and will likely take center stage at the company's WWDC conference in June. While Magic Leap primarily caters to enterprise customers, it remains uncertain whether Apple's device will entice its loyal consumer base to invest a significant sum for the new "reality" experience. Should Meta seek to outshine its prominent tech rival, it must find compelling reasons for consumers to embrace a $3,000+ device.
To recap, yesterday Meta introduced new AI models designed to recognize and generate speech for more than 1,000 languages.