In a bid to enhance its core business model of selling ads and products, Google has introduced a new shopping tool that allows customers in the United States to virtually "try on" women's tops. Leveraging its generative text and image AI tools, the company employs real models of various sizes, ranging from XXS to 3XL, to showcase AI-generated versions of clothes from popular brands available on Google Shopping, such as Anthropologie, Everlane, and H&M. Users can scroll through the models, select different body types and skin tones, and witness how the clothes would drape on their own bodies. By saving the model that most closely resembles them, they can establish a default representation.
For many, the yearning for a tool akin to Cher's closet from the iconic movie "Clueless" has persisted. Google's new shopping tool, although currently limited to women's tops, might just be the breakthrough application of AI that fulfills this desire. Online shopping has long been plagued by challenges, as it remains uncommon to find models that truly represent the diversity of shoppers. Issues like dresses being shorter than expected due to long torsos or the struggle to find jeans that fit legs, thighs, and butts adequately often make online shopping feel like an impossible feat. Moreover, judging the cloth's quality becomes challenging, considering models may be posed poorly or garments pinned and fastened to look different on the model compared to real life.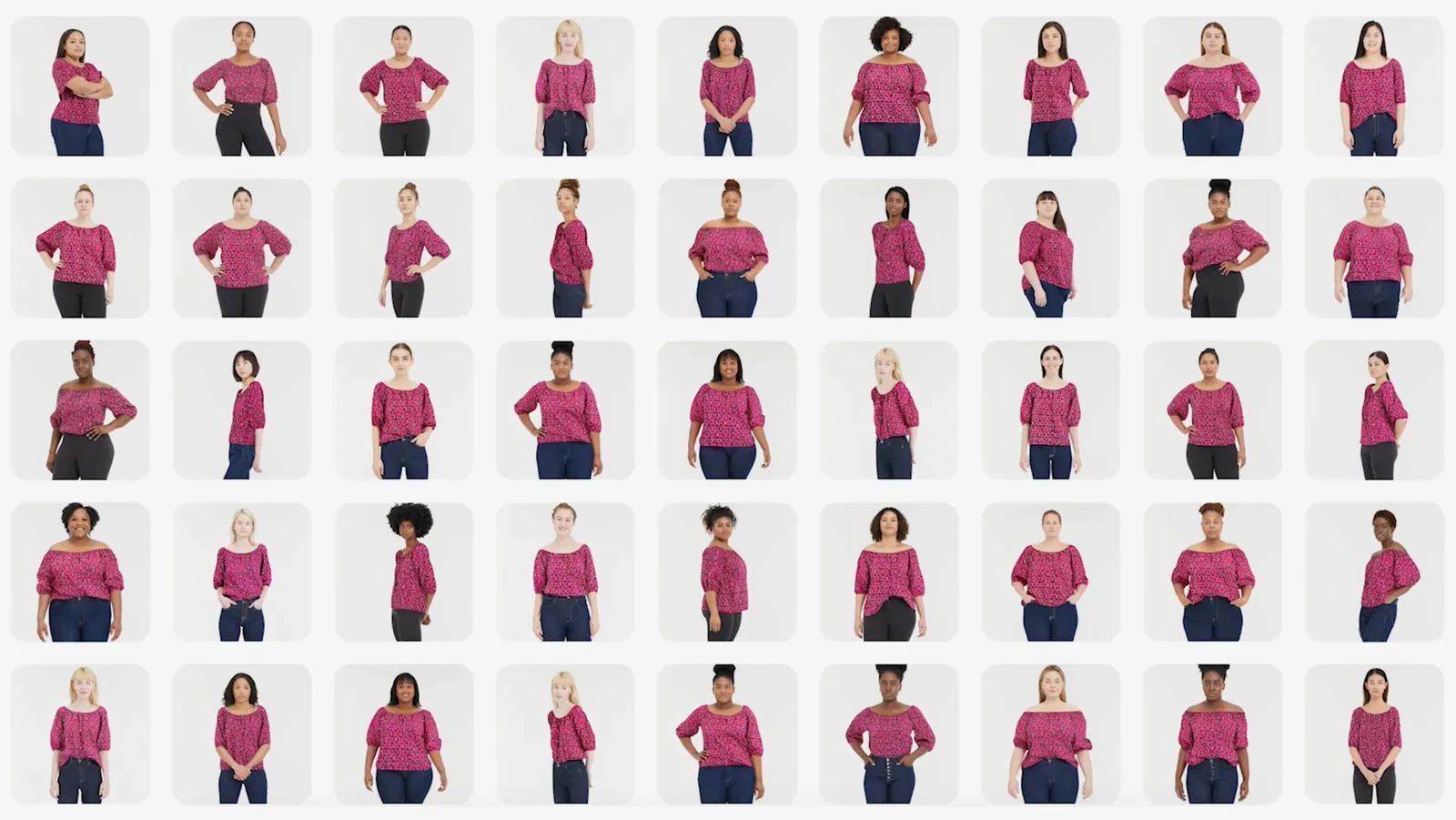 Google's AI tool circumvents these obstacles by offering a glimpse of how the real clothes will drape and conform to the contours of a genuine human figure. The company trained the tool using images of real models and its Shopping Graph, which encompasses sizing charts from various brands. By comparing images of models wearing shirts in different poses and employing generative diffusion models, Google generated multiple realistic images of the clothing by blending them with the merchant's images. Consequently, users now have access to a wide range of authentic-looking visuals of the desired garments.
When searching for shirts, users will now encounter a "Try On" badge alongside relevant items. Clicking on this badge unveils a list of models to choose from. Each shirt features all 40 female models, ensuring multiple representations for each size. This proves particularly beneficial as people of the same size can have different body shapes, causing clothes to look distinct on each individual.
The new shopping experience also includes guided refinements. If a user selects a shirt on their chosen model but desires a more affordable version or prefers the same shape in a different color or pattern, they can easily make those selections using dropdown menus. Google will then provide similar options based on the chosen criteria.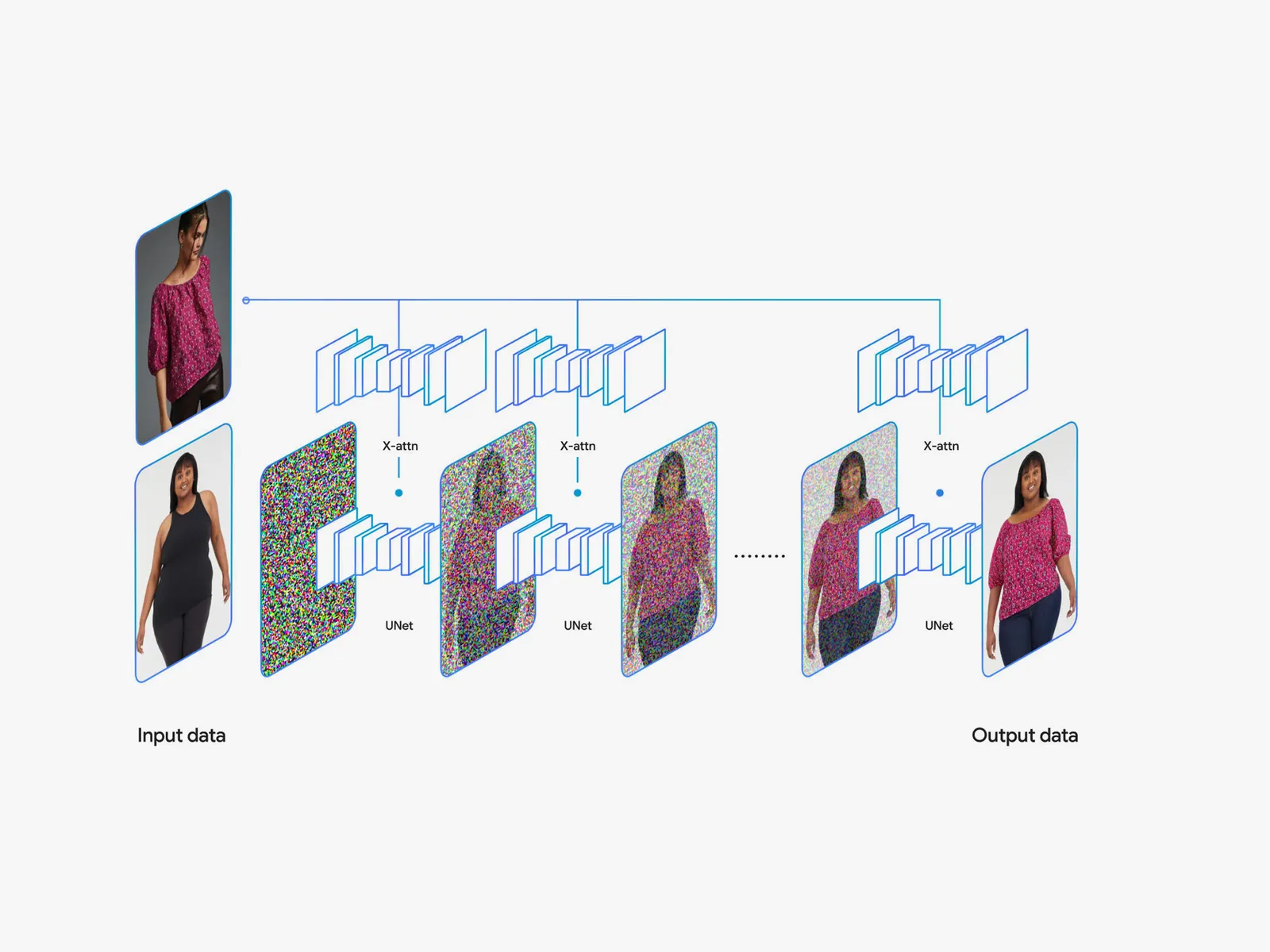 It is worth noting that this feature is exclusive to Google Shopping, and users must perform a Google search to determine if an item is available on the brand's website. Additionally, a few aspects of the tool still require refinement. For instance, when searching for a shirt, images for all sizes, including those not offered by a brand, are displayed, albeit grayed out. Moreover, women's clothing sizes remain inconsistent across brands and individual items, unlike the more standardized sizing in men's fashion.
In light of these considerations, it is understandable if users approach Google Shopping's image recommendations with skepticism. However, this advancement has the potential to drive greater diversity within the fashion industry, prompting retailers to cater to a broader range of customers. While we are not yet able to virtually model clothes on AI-generated versions of ourselves, this development brings us one step closer to the aspirational fashion experience epitomized by Cher Horowitz.