Microsoft is promoting a surprising idea: businesses should purchase fewer PCs. This comes from a company that has long been associated with the PC, striving alongside Intel to have one in every home and office around the world. Microsoft's latest product, "Windows Frontline," allows for a single license to be used for up to three Cloud PCs, making it ideal for organizations that employ shift workers such as customer support or healthcare. The idea is that shift workers can log in for their eight-hour shift, and then the next worker can do the same. This is seen as a fairer way to charge, rather than assuming that cloud PCs are used around the clock.
Microsoft's launch material for Windows Frontline includes research conducted by tech sustainability consultancy Px3. The research looks into whether modern work applications and endpoints can reduce end user computing greenhouse gas emissions and drive climate action. The conclusion is that, yes, they can, particularly when considering cloudy PCs to be "modern endpoints." The research contrasts the energy consumption of desktop computers, laptops, tablets, and thin clients with the impact of running a Cloud PC. It also regards bringing your own PC plans where businesses fund the acquisition of PCs that their staff utilize for personal and employment goals, meaning fewer devices need to be made, and less resources are used because users manage just one machine rather than two.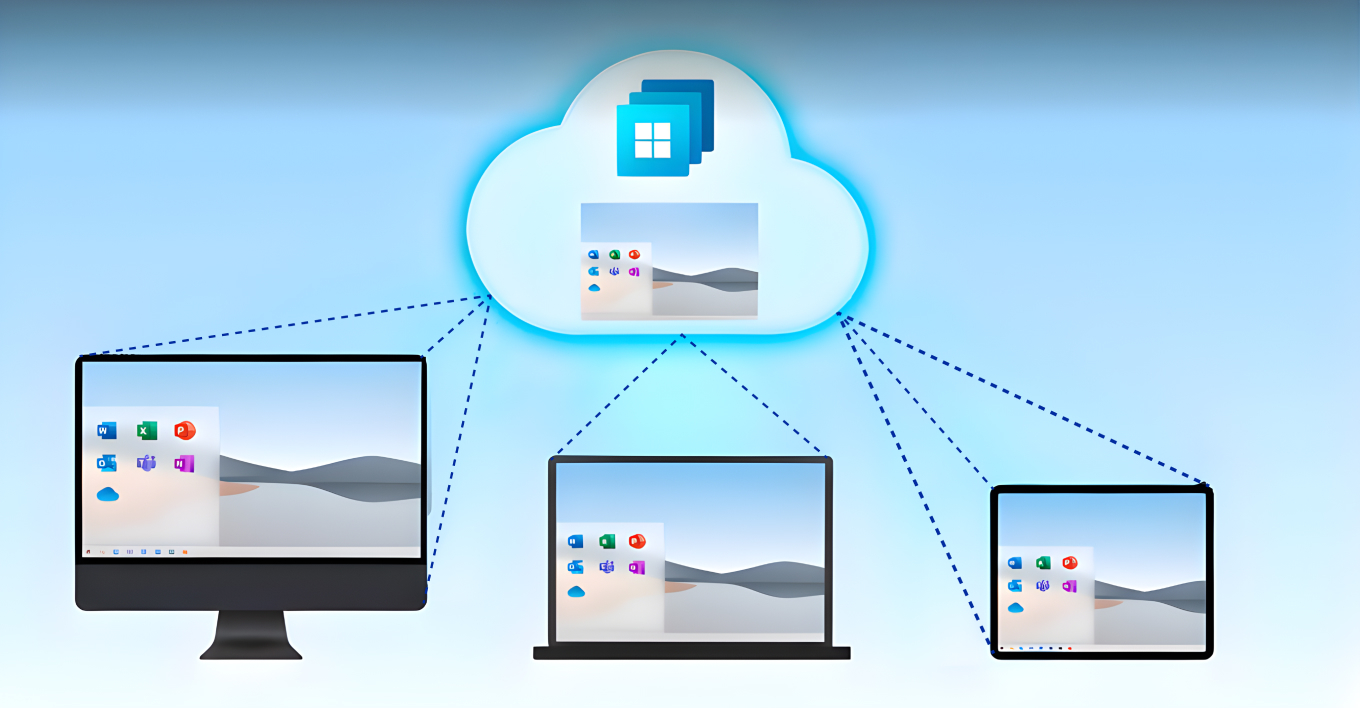 Px3's recommendation is that end users have a single device to access a Windows365 Cloud PC when they're on the clock. This means corporate PC replacement cycles could continue for 8 years. The research shows that the combination of Windows365 and a bring your own PC plan has a really lower environmental effect, making it a good idea. The research concludes "modern work applications and endpoint computers not only abate GHG emissions, they are perhaps critical to securing a sustainable future."
However, Microsoft's push towards sustainability can harm some of its oldest partners, such as Intel, AMD, Dell, HP, and Lenovo, who all rely on strong PC sales. Every year, they popularize the same argument that new CPUs and the PCs they power make workers much more effective. Microsoft can argue against this because cloud PCs promise to deliver appropriate performance in spite of the underlying hardware.
Cloud PCs also mean that Microsoft gets paid for Windows monthly, rather than receiving a one-off payment for licensing the OS. Over the eight-year existence period of a PC that accesses Cloud PCs, Microsoft earns $9,848, still gaining money in years six, seven, and eight, while PC makers don't receive payment. While other cloud-desktop-as-a-service providers already suggest hourly billing, and many workers don't utilize their physical PCs all day, Microsoft has not cut them a deal.
In conclusion, although Microsoft is concerned about sustainability, its push towards cloud PCs may not extend to the bottom lines of its companions or clients. This approach could slow the consumption of PCs, but it could also harm the businesses that rely on PC sales.
We propose you be more informed of the digital world by reading our previous news such as Google that revealed details about optical interconnected implementation.
Also, we wrote about GitHub's Blueprint for viral open source program offices.
You can read about Microsoft Azure and its new capabilities for Telcos as well.