Python, a favored language among developers, has been chosen by Reflex, formerly known as Pynecone, as the foundation for their low-code web app development platform. The startup aims to strike a balance between simplifying app building and providing enough flexibility for customization.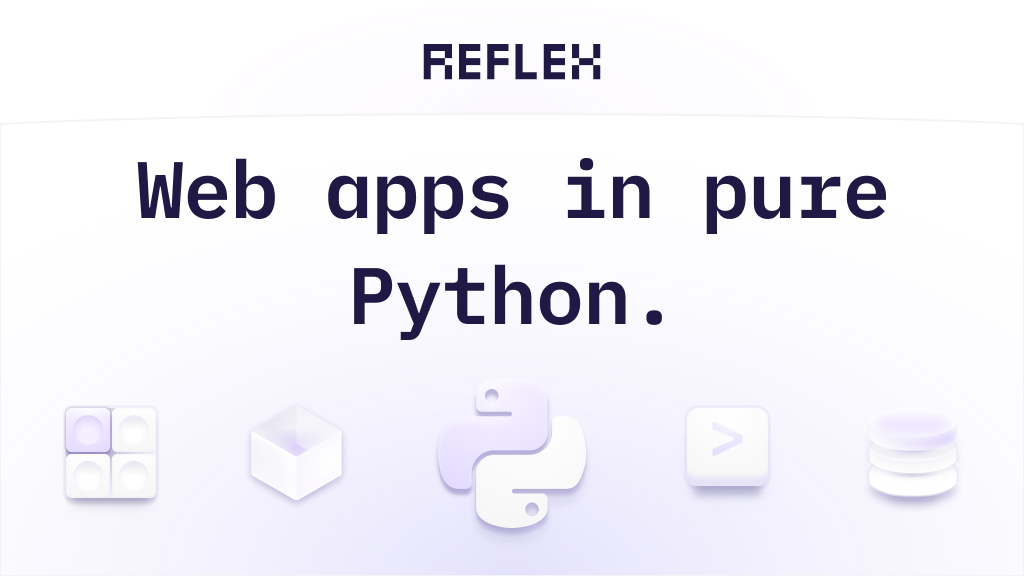 Co-founded by Reflex CEO Nikhil Rao and Alek Petuskey, the company started with an open-source tool to attract developers to their solution. The web framework they are building enables users to create both front-end and back-end web apps using pure Python, eliminating the need to learn new languages or frameworks.
With a recent $5 million seed investment, Reflex plans to develop a hosting service that allows users to deploy their apps seamlessly. Once their app is built, users can simply type 'Reflex deploy,' and the platform will handle all configurations on their servers, providing them with a live app URL.
Rao emphasized the goal of making web app development more accessible to those with limited experience. The company aspires to eliminate the risk of struggling to graduate from the development to production stages. In fact, to showcase the platform's capabilities, they built their own website using the same tool, demonstrating its ability to handle large, multipage, external-facing apps without restrictions.
The idea has gained traction, with 5,000 developers already using the open-source framework to create 15,000 apps since its release in December. The platform has also attracted 61 external developers contributing to its development, helping accelerate progress despite limited engineering resources. Furthermore, the company boasts a Discord group with over 1,400 members, signaling strong interest from potential users and investors.
Reflex's strategy is to leverage the success of its open-source offering and monetize the hosting service. The founders plan to introduce the hosting service in beta within the next few months.
The co-founders, who met in college and were roommates for years, previously worked at Apple and Ancestry.org before launching Reflex in the previous year. They honed their open-source framework while participating in the Winter 2023 cohort at Y Combinator.
With a small but dedicated team, including full-time employees and contractors from different corners of the world, Reflex aims to maintain diversity and inclusivity. The founders view the open-source community as a means to achieve a diverse workforce. By engaging with users globally and hearing diverse perspectives, they intend to build an accessible user experience for everyone.
The $5 million seed investment was led by Lux Capital, with participation from Abstract Ventures, Box Group, Y Combinator, Picus Capital, Outset Capital, and prominent industry angels. With this funding, Reflex is poised to further democratize web app development and expand its reach in the tech industry.