Kaiber, the renowned generative AI creative studio behind captivating music videos for artists, has taken a significant step forward by launching its mobile application. The Kaiber app empowers creators, musicians, and artists with a suite of AI tools, including text-to-video, image-to-video, and video-to-video capabilities.
Established in 2022, Kaiber stands out by leveraging a spectrum of open-source projects such as AnimatedDiff, Automatic1111, ControlNet, and Deforum, in addition to incorporating its proprietary technology to create an all-encompassing artistic tool. Kaiber allows users to seamlessly transform their ideas into animated content. Whether it's uploading images or videos or simply typing in their creative concepts, the possibilities are endless.
Kaiber AI provides users with two distinctive animation styles: "Flipbook," offering a frame-by-frame effect, and "Motion," a fluid style that smoothly transitions between frames. Users can specify their preferred video aesthetics or choose from Kaiber's pre-defined themes and styles.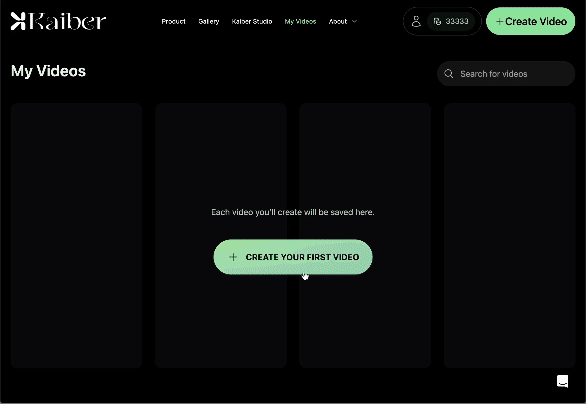 Kaiber AI app grants users control over camera movements. They can dictate whether the animation should zoom in or out, rotate clockwise or counterclockwise, or move in any direction. The app accommodates different aspect ratios, depending on the platform for which the video is intended. Choices include 16:9 for YouTube, 9:16 for TikTok, and 1:1, 3:4, or 4:3 for Instagram. Although the current video duration limit is eight minutes, the company has plans to support longer videos in the future. Notably, the video generation process takes approximately 30 minutes.
Furthermore, Kaiber's app allows users to incorporate their music, rendering it an attractive and cost-effective alternative for independent artists who prefer not to engage in expensive animation studios. The icing on the cake is Kaiber's Audio Reactivity feature, which ensures that the output synchronizes with the audio the user uploads.
CEO Victor Wang commented on the app's launch, saying, "Our mobile app brings Kaiber's core capabilities — such as text-to-video, image-to-video, and video-to-video — into a compact, user-friendly format." He also mentioned that advanced tools like comprehensive storyboarding and specific text-to-video models will soon be accessible on the web platform.
In conjunction with the app's launch, Kaiber has partnered with three independent artists. One of the featured artists is none other than Kaiber's co-founder and CTO, Eric Gao, who goes by the stage name Oksami. The other two artists featured are Yung Bae and August Kamp.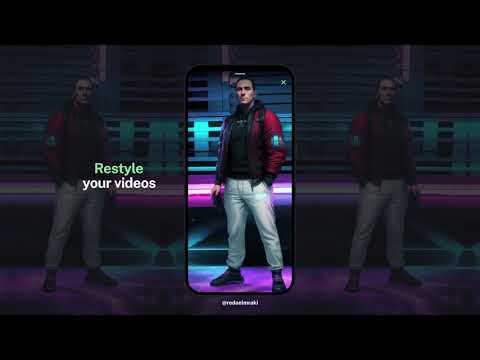 Kaiber AI tool ensures that creators have clarity regarding commercial rights. Users with paid accounts have full ownership of the videos they create, while free account users receive a Commons Noncommercial 4.0 Attribution International License, which permits content usage but prohibits selling. Videos created using free accounts will bear the Kaiber logo watermark.
Kaiber's app is now available on both iOS and Android devices. The subscription options come in three tiers: Explorer ($5 per month for 300 credits), Pro ($15 per month for 1,000 credits), and Artist ($30 per month for 2,500 credits). Notably, one credit equals one second of video, and the credit cost varies depending on the specific feature used. The app also offers a seven-day free trial, complete with 100 credits.
Jacky Lu, co-founder and head of creative, expressed Kaiber's core philosophy, stating, "Our core thesis is that the creative process is hard, but the creative process has common denominators across all modalities like music, video, images, and other forms of art. Humans make stuff in similar patterns, and to make the best art, we need intuitive and simple tools and the ability to be inspired by others. Now with gen AI, we can make art with others and with machines."
Kaiber's remarkable journey started with its beta launch in May, which garnered over 2 million users. Today, the company proudly boasts more than 5 million sign-ups.
Impressively, the Kaiber app is entirely self-funded and achieved seven figures in gross revenue within the first few months of its launch.
Founders Victor Wang and Eric Gao, childhood best friends, ventured into entrepreneurship together, starting their first startup, Secret Garden, in February 2022 in response to the web3 NFT craze. Despite an initial success that saw their first sale grossing $1.2 million and a profit of approximately $300,000, the FTX crash wiped out their funds, leading to the closure of Secret Garden. Undeterred, they embarked on their Kaiber journey, marking a remarkable story of resilience and unwavering belief in the transformative power of AI in the music and visual arts.
To learn more about significant leaps in generative AI, visit the Atlasiko IT News!