Luma AI is an innovative startup known for its prowess in crafting 3D content from video and text. It has just introduced an exciting new tool called Genie. The Genie instrument empowers users to effortlessly generate lifelike 3D models in seconds.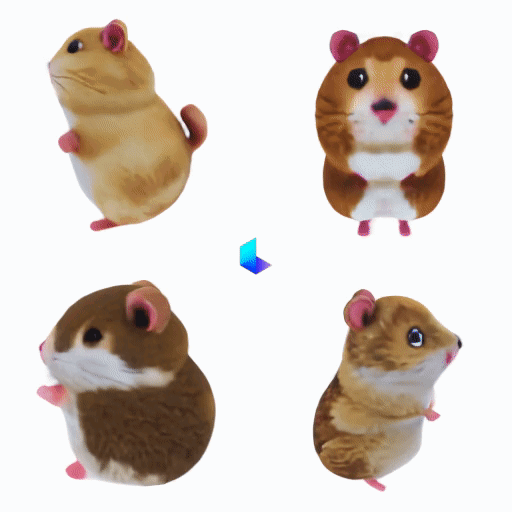 The Genie tool is now available on Discord, where eager creators can dive in and let their imaginations run wild. Genie AI will work its magic and present you with four distinct 3D models that precisely match your input, complete with a convenient link for downloading them in GLB format. Users also have the option to personalize materials and styles while exploring their creations in augmented reality.
The technology underpinning Genie is a deep neural network, rigorously trained on an extensive dataset comprising a multitude of 3D shapes, textures, and scenes. This neural network has the unique capacity to comprehend the semantic and geometric relationships between words and 3D objects, allowing it to synthesize novel shapes consistent with your input. Genie is versatile and adept at handling various domains, from furniture and animals to vehicles and buildings.
Genie has the potential to revolutionize the world of art and content creation. According to Amit Jain, co-founder and CEO of Luma AI, Genie embodies the company's vision to democratize 3D content creation. Their goal is to empower everyone to craft videos, scenes, and entire worlds that not only look authentic but are also highly practical.
Barkley Dai, Growth Lead at Luma AI, stated, "We are proud of the speed and quality of Genie. In mere seconds, what was once a vision becomes a tangible 3D object."
The core belief at Luma is that all visual generative models need to reason and work in 3d to make videos, scenes, and worlds that look plausible and are useful. Today we are sharing Genie, a tiny peek into our foundation model research to show what's possible. It's really fast… https://t.co/qrj3ZSgWfD

— amit ⚡️ (@gravicle) November 1, 2023
The online community has already lavished the Genie text-to-3D tool with attention and acclaim. Users have showcased their creations on Twitter using the hashtag #MadeWithGenie. Some have even imported their models into software like Blender or Unity to further refine and animate them.
Andrew Price, a renowned Blender artist, and instructor, marveled at Genie's capabilities, tweeting:
"Pretty compelling Text-to-3D. The prompt was 'modern purple sofa.' Generated in 14 secs (with 3 others) and the GLB imports into Blender in another 5 seconds."
Bruno Pontillo, a digital artist and game developer, expressed his astonishment, tweeting:
"I'm blown away by the new @LumaLabsAI tool. 'Genie' created these crocos for me in just 20 seconds??"
It's important to note that the Genie tool is still in its early developmental stages and may only sometimes produce flawless results. However, the Luma AI text-to-3D tool is committed to enhancing the tool over time with more data, features, and user feedback. Additionally, the company has plans to roll out more devices based on their 3D AI technology soon.
If you are passionate about AI, browse Atlasiko news and discover this subject!