OpenAI continues to relentlessly rev olutionize the AI industry with its innovations and improvements. Even after tech giants like Google and Microsoft have broken into the race with their own inventions, ChatGPT remains in the spotlight. This week, OpenAI introduced two groundbreaking features for ChatGPT Plus subscribers, adding further momentum to its dominance. And you know what? You can try it right now!
On May 12, OpenAI announced that within the next week, access to plug-ins and Internet connectivity will become available to ChatGPT Plus users. These features, previously in alpha testing, are now transitioning to a broader beta testing phase for all Plus users. Although they are not officially released yet, they will be available for public testing.
We're rolling out web browsing and Plugins to all ChatGPT Plus users over the next week! Moving from alpha to beta, they allow ChatGPT to access the internet and to use 70+ third-party plugins. https://t.co/t4syFUj0fL pic.twitter.com/Mw9FMpKq91

— OpenAI (@OpenAI) May 12, 2023
So what are these ChatGPT Plus' new features? Well, let me say that they definitely change everything. Firstly, internet access opens up an entirely new realm for ChatGPT. Previously confined to a vast but closed knowledge base, ChatGPT now has the power to browse the web and extract information from the internet. This expansion enables users to ask ChatGPT specific questions, even about recent events or developments beyond 2021. However, caution is advised, as ChatGPT's reliance on the internet may still lead to potentially inaccurate results.
Having gained access to the Internet, ChatGPT has now become a de facto an updated AI language model with almost unlimited possibilities. Previously, ChatGPT had access to a closed knowledge base that, while containing a huge amount of information on various topics, was limited to the data within that dataset. If you asked a question about something that occurred in 2022 or later, ChatGPT didn't know (i.e., didn't have the necessary data) what to respond. But now, with access to the internet, ChatGPT can browse the web and retrieve information whenever it needed. Google's Bard and Microsoft's Bing Chat have similar features.
What about plugins? Think of ChatGPT plugins as extensions, similar to those used in web browsers like Chrome. These third-party additions enhance the capabilities of the AI agent by connecting it to external applications.
For instance, the OpenTable plugin allows users to request restaurant recommendations based on party size, interests, and specific availability. The Wolfram plugin provides math, computation, and data-related answers along with interactive charts directly within the ChatGPT interface. Planning a trip becomes a breeze with the Kayak plugin, which assists in booking hotels and offering travel recommendations.
Among the array of plugins, one stands out for its power: Prompt Perfect. This plugin optimizes your prompts by rewriting them to elicit the best possible responses from ChatGPT. Prompt Perfect takes a concise prompt and enhances it with additional details, providing ChatGPT with more context to generate accurate results. But still, be as specific as possible when using Prompt Perfect to maximize its effectiveness.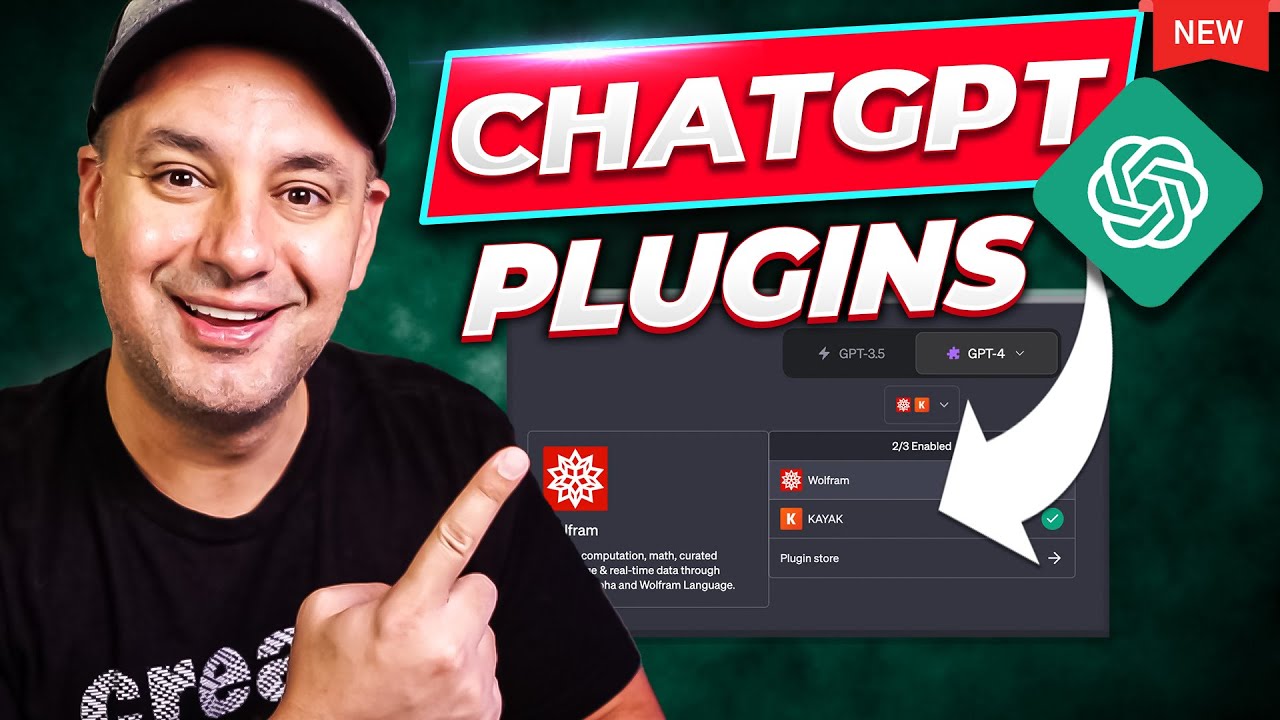 While OpenAI currently offers more than 70 ChatGPT plugins, users can only activate three of them at a time. To use additional plugins, you'll need to swap out your current selection for the ones you want to use next. Since ChatGPT automatically connects to these plugins based on your prompts, this limitation will prevent you from connecting to plugins you don't need.
Is it paid? So, it's worth noting that these powerful new features come at a cost. ChatGPT Plus subscription is priced at $20 per month, which might seem steep considering the free version of ChatGPT that most of us are accustomed to using. However,the free version runs on GPT-3.5, whereas ChatGPT Plus grants access to features like plugins, web access, and the existing GPT-4 perks.
Fortunately or disappointingly, OpenAI has maintained the same subscription fee for ChatGPT Plus at $20 per month, even with the introduction of these new features. But now, by investing in ChatGPT Plus, users gain access to the internet and can integrate third-party applications via plugins, opening up a world of possibilities.
To access these options, users may need to enable beta features. To do so, open ChatGPT, navigate to "Profile & Settings," select "Beta features," and enable the desired options.
ChatGPT, Microsoft Bing or Google Bard: what to choose? Learn more about the world of technology through our news and keep up with the times.