Adobe has officially rolled out its web-based version of Photoshop AI, catering to users with paid plans. After nearly two years in beta testing, this release introduces Firefly-powered AI tools, including generative fill and generative expand, enhancing the user experience.
This web iteration boasts an array of features designed to streamline common workflows such as image reproduction and object selection. Notably, Adobe has simplified tool identification for beginners by displaying full tool names instead of tooltips.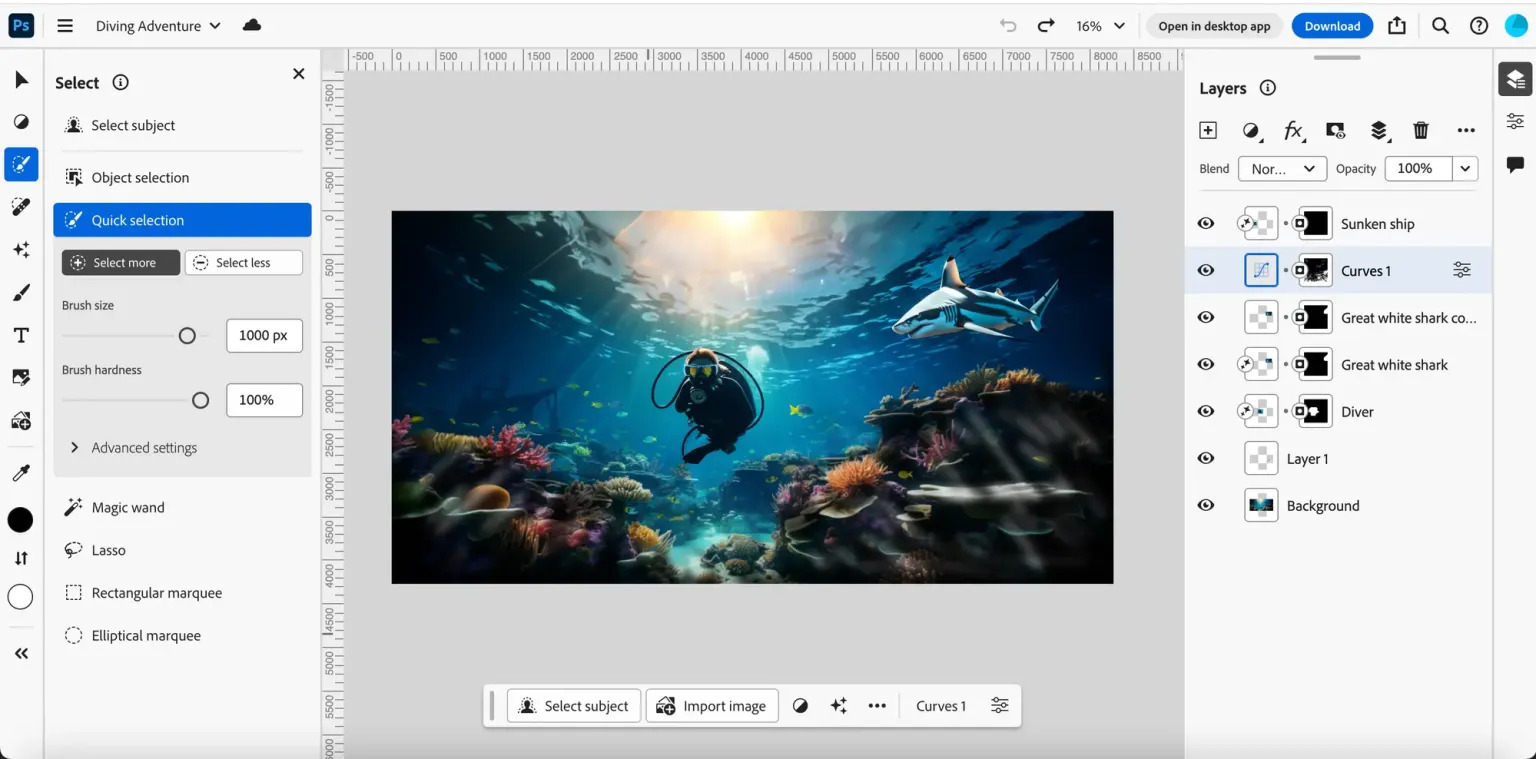 One significant aspect of this update is the ease of collaboration. Users can now effortlessly share files with others via links, even if the recipients lack a subscription, fostering a more collaborative environment.
Back in May, Adobe AI tool announced Firefly-powered functionalities like generative expand and generative fill, exclusively available in the beta version of Adobe Photoshop. These capabilities have now made their way into the web version, potentially positioning Adobe to expedite updates and test new features more efficiently.
While the web version mirrors most desktop tools, including the contextual taskbar, which offers step-by-step guidance and tool suggestions, it still lacks certain features, including the patch tool, pen tool, smart object support, and polygonal lasso. The company, however, assures users that efforts are underway to integrate these tools into Photoshop for the web.
As for accessibility, Adobe has clarified that it currently has no plans to introduce a free or freemium version of Photoshop on the web.