Music streaming giant Spotify has recently launched its latest offering in the tech domain – a novel commercial product named "Confidence." This innovative tool is tailored to software development teams, aiming to streamline the process of setting up, executing, coordinating, and analyzing user tests. Leveraging its in-house experimentation platform, Confidence promises to equip teams with the means to swiftly optimize their concepts. As of now, Spotify Confidence is exclusively accessible through a private beta program.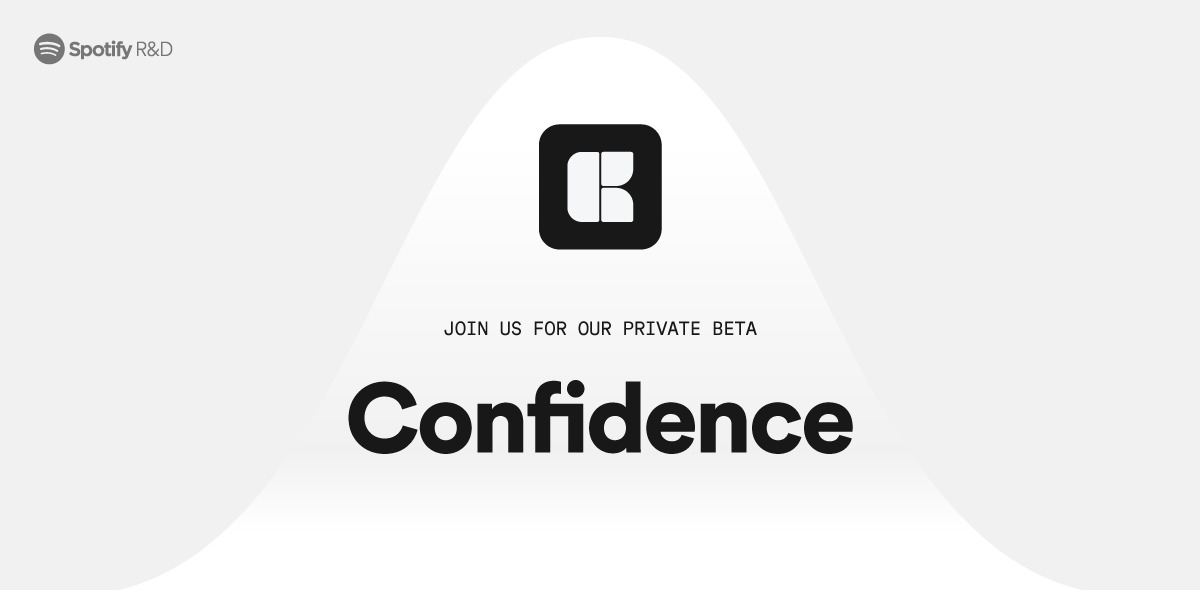 In a comprehensive blog post, Spotify highlighted its extensive experience refining product testing methodologies over the years. The company's adept data scientists and engineers have meticulously crafted a platform that effortlessly manages concurrent Сonfidence A/B testing and facilitates the seamless deployment of AI recommendation systems across diverse platforms. The scalability and effectiveness of this platform in promoting experimentation best practices have prompted Spotify to extend its availability to external entities. The goal is to enable any organization to cultivate, assess, and refine ideas like Spotify's approach – characterized by speed, reliability, and unwavering confidence.
Confidence emerges as a solution for software development teams, whether they have outgrown their existing testing platforms or are seeking an efficient entry point into A/B testing. Spotify's journey into experimentation commenced in the early 2010s, with a small group of data scientists and engineers conducting manual A/B tests internally. Recognizing the significance of experimentation, despite its initial challenges, the company embarked on the creation of its proprietary A/B testing platform – ABBA. This platform introduced the concept of feature flagging and analytical frameworks for standardized metrics, catalyzing a surge in experimentation across the organization. What began with a modest count of less than 20 priority experiments annually burgeoned into the execution of numerous experiments per year, spanning multiple teams.
Confidence's availability extends through three distinct avenues. Firstly, it can be accessed as a managed service, providing direct entry to the experimentation platform via a standalone web service managed by Spotify. Secondly, it is deployable as a Backstage plugin, seamlessly integrating with existing workflows. Lastly, organizations have the option to integrate the Confidence platform directly into their infrastructure through APIs, offering a tailored and adaptable approach to experimentation.
Software development teams keen on harnessing Confidence's capabilities can now sign up for the waitlist, positioning themselves for an exclusive invitation to participate. Although a wider release timeframe for Confidence remains undisclosed, its impending arrival has been met with anticipation.
Notably, Confidence represents Spotify's second endeavor toward commercializing its developer-focused initiatives. Last December, the company revealed its plans to monetize developers by leveraging its open-source Backstage project. Functioning as a comprehensive platform, Spotify Backstage aids companies in structuring their infrastructure. This is achieved by facilitating the creation of bespoke "developer portals," unifying a spectrum of tools, apps, data, services, APIs, and documents within a single, streamlined interface.