For the second day in a row, the world's attention is focused on one of the most famous and popular tech giants in the world. Yesterday, on Monday, Apple, known for its innovative technologies, unveiled the long-awaited Vision Pro mixed reality headset during its WWDC 2023 keynote. The headset, previously subject to years of leaks and rumors, is finally become a reality for us (no matter how ridiculous it may sound), and there is no doubt that this new product can change the world. From Apple fans to ordinary viewers, everyone watched the broadcast of Apple's presentation with their mouths agape, completely enthralled by what they saw.
Initially envisioned by CEO Tim Cook as sleek, unobtrusive eyeglasses, the Vision Pro headset has instead taken the form of ski goggles connected to an external battery pack via cable. But despite their size and appearance, these glasses are definitely made with comfort in mind. Using the best materials and technologies, it strives to provide users with maximum lightness and durability during use. The headband, available in three sizes, ensures a comfortable fit for a variety of head shapes. Dual-driver audio pods integrated into the headband provide an immersive spatial audio experience.
The main idea behind Vision Pro is the desire to combine virtual and augmented reality, allowing users to switch between them using a kind of reality dial. As a result, gamers will be able to travel to a fantasy world from the comfort of their couch, and architects will be able to view and manipulate digital models of buildings right on their desktops.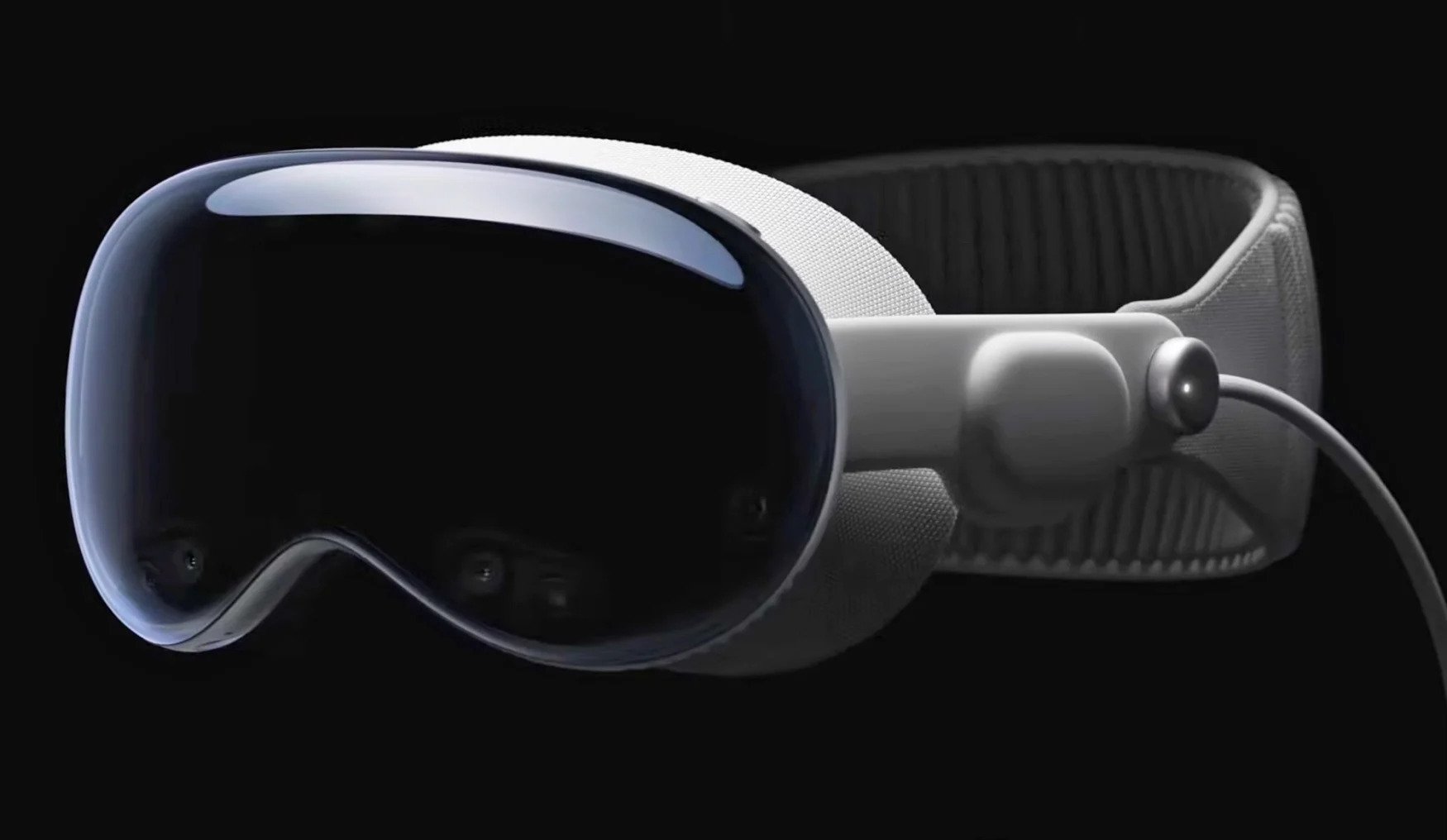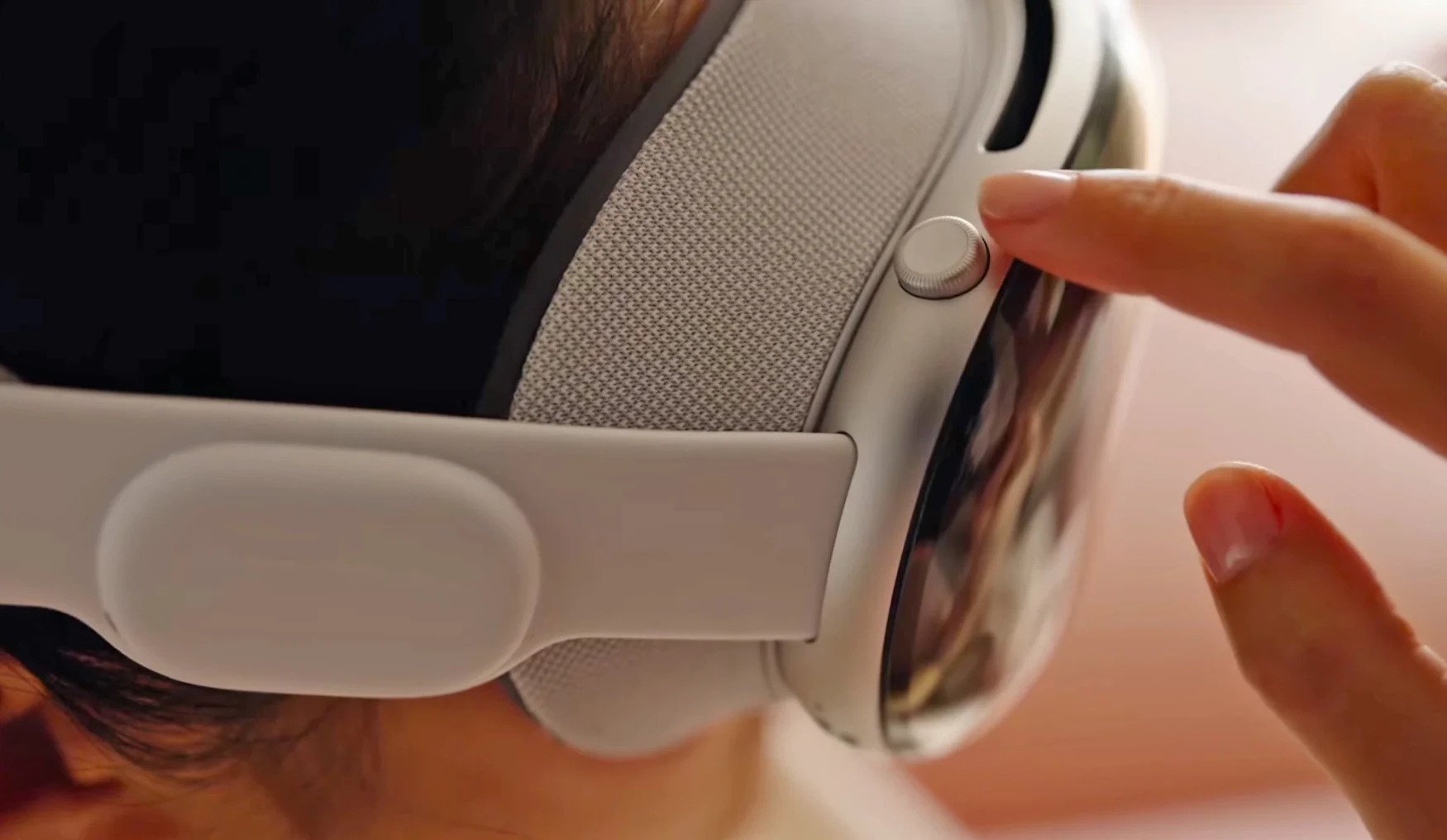 Apple has taken an innovative approach by incorporating multiple external and internal sensors and cameras, allowing users to rely solely on voice inputs and hand/eye gestures. Additionally, Apple has introduced a groundbreaking feature called EyeSight, which leverages the seamless curved display on the headset's exterior, enabling others to see a user's reactions while they wear the device.
With Vision Pro, users can experience apps in an entirely new way, integrating them seamlessly into the spaces around them. Navigating through apps and conducting searches can be done effortlessly using eye and hand movements, while voice commands provide further convenience.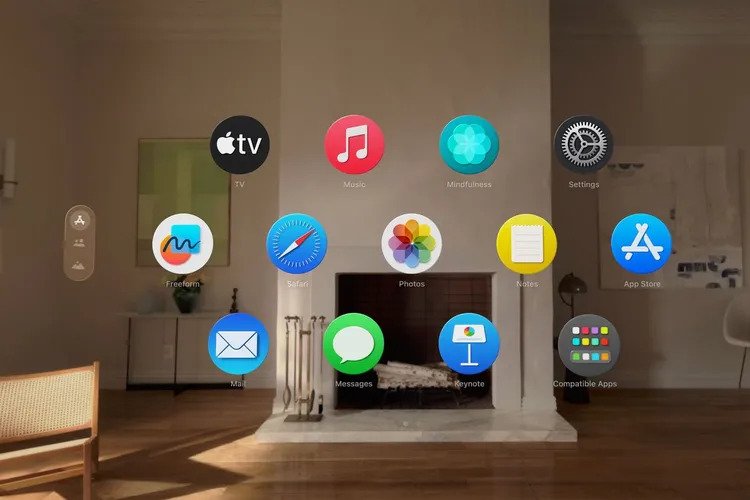 Besides, users can enjoy movies, including 3D content with spatial audio, view personal photos and videos, and engage in gaming. The headset also caters to professional needs, with compatibility for videoconferencing apps like Microsoft Office tools and Adobe Lightroom, enabling productivity in a virtual environment. Sounds fantastic!
While offering familiar apps such as Safari, Apple aims to maintain the ability to interact with the real world seamlessly. Additionally, the company is developing a dedicated version of the App Store for Vision Pro, serving as the primary platform for downloading new AR and VR software. Despite its focus on home use, the Vision Pro, thanks to revamped versions of popular apps like FaceTime, also serves as a valuable collaboration tool for users on the go.
We could go on for a long time about all the features of Apple's Vision Pro, including its feature called Persona for video calls, the ability to create apps similar to those developed for iOS on the iPhone, and Apple's first 3D camera. But, as with anything, no description can replace the personal experience. Nevertheless, it is definitely impossible to ignore another exciting announcement that Apple made during the WWDC 2023 event. Declaring its upcoming partnership with Disney, Apple promised new features for Vision Pro, such as enhanced ways to watch shows on Disney+, augmented reality demonstrations for basketball games, and more. Although many of these demos are still in development, Disney CEO Bog Iger confirmed that the Disney+ app will be accessible on the Vision Pro right from its initial launch.
This statement, like the entire stunning Vision Pro presentation, proves that Apple continues to move humanity forward. From desktops to laptops, then to iPhones, and subsequently the Apple Watch, the company has constantly strived to make Internet access more convenient and faster. With the Vision Pro, Apple brings the internet right in front of our eyes, allowing constant engagement with a digital ecosystem of pings and push notifications, anytime and anywhere.
However, the question still remains whether Apple's new product will be able to pay for itself and enter a large-scale market. After all, the staggering price of the headset at $3,499 will undoubtedly be a big obstacle for potential buyers of Vision Pro. In addition, due to its size, the headset may be difficult to integrate into everyday life, which will also hurt sales. As the company noted, the Vision Pro is set to be available for purchase in the early months of the following year.