YouTube is harnessing the power of Google's AI prowess to offer advertisers an innovative tool called "Spotlight Moments." This cutting-edge advertising package aims to capitalize on AI's capabilities in identifying trending YouTube videos associated with specific cultural events, such as Halloween, prestigious award shows like the Oscars or major sports events. By doing so, advertisers can strategically place their YouTube AI ads across videos that relate to these events on a branded YouTube AI channel that constantly curates content into dynamically updated playlists.
Pioneering this AI-driven initiative, marketing agency GroupM is the first to extend the privilege of Spotlight Moments to its advertising clients.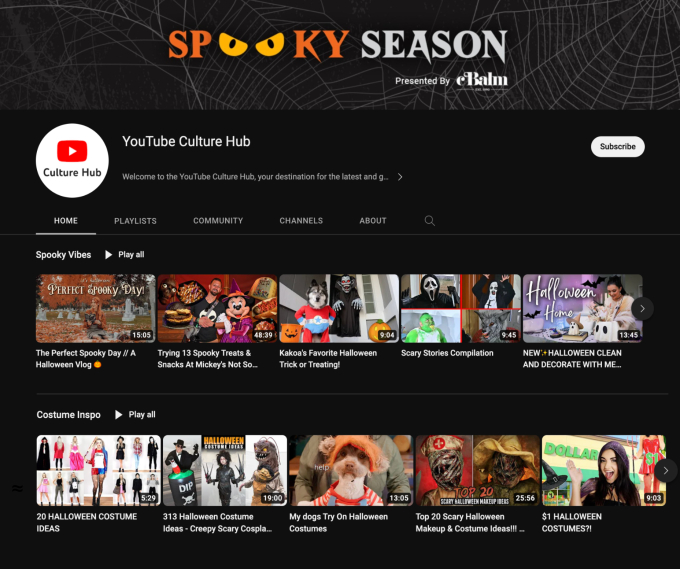 While consumers may often encounter Google's AI innovations through platforms like Bard, the chatbot, or the integrated AI search experience, SGE, what might not be immediately apparent is how AI plays a behind-the-scenes role in determining which ads they see and why. The introduction of Spotlight Moments is just one of YouTube's many recent forays into AI-driven advertising strategies, joining the likes of Video Reach and Video View campaigns, both of which tap into Google's AI capabilities.
According to YouTube AI, advertisers utilizing Video Reach Campaigns featuring in-stream, in-feed, and YouTube Shorts formats experienced a remarkable 54% increase in campaign reach, all while enjoying a 42% reduction in the cost per thousand impressions (CPM) compared to in-stream-only campaigns. Meanwhile, Video View campaigns, which made their debut last month, delivered a substantial 40% boost in views and a 30% reduction in the cost per view when contrasted with in-stream-only ads during testing. The eagerly anticipated launch of Video Reach Campaigns is set for November.
AI has long been a staple in the advertising industry, with machine learning technologies and algorithms continuously shaping the landscape. However, Google is embarking on a new era, emphasizing generative AI advancements that promise to revolutionize the way ads are sold and placed. In May, Google introduced a natural language conversational experience within Google Ads, enabling brands to simplify campaign creation and seek AI-driven suggestions, mirroring a conversation with a colleague.
Generative AI is also being employed to autonomously generate assets for Search ads by using content from a brand's homepage and existing ads to craft fresh headlines and descriptions. In Performance Max-AI campaigns, Google's AI system acquires insights from a brand's website to populate a campaign with text and relevant assets, even generating images. Furthermore, ads are being integrated into the Search Generative Experience (SGE), which offers a conversational approach to querying Google's search engine.
As Google continues to integrate AI into advertising, the industry is on the brink of a transformative shift, where AI not only serves ads but becomes an integral part of campaign creation and optimization, promising a more efficient and effective advertising landscape.