AI has achieved a groundbreaking milestone by reportedly detecting melanomas with an impressive 100% accuracy rate. A recent study unveiled at the European Academy of Dermatology and Venereology Congress 2023 has showcased how AI can identify potentially life-threatening cases of skin cancer in their early stages.
The lead author of the study, Dr. Kashini Andrew, a specialist registrar at University Hospitals Birmingham NHS Foundation Trust, emphasized the rapid advancements in AI, crediting the high accuracy to improved training techniques of artificial intelligence in cancer treatment.
Over a span of two and a half years, AI meticulously assessed 22,356 patients with suspected skin cancer. The results are nothing short of astonishing. The AI program detected 189 out of all 190 skin cancers in the population, achieving a remarkable 99.5% accuracy rate. Furthermore, it identified 541 out of 585 precancerous lesions, boasting a success rate of 92.5%. Most notably, AI successfully pinpointed all 59 melanoma cases, securing a perfect detection rate.
It's worth noting that the initial AI model, tested in 2021, achieved considerably lower accuracy rates, detecting only 85.9% of melanoma cases, 83.8% of skin cancers, and 54.1% of precancerous lesions.
Dr. Kashini Andrew also highlighted the practical implications of this technology, revealing that the latest AI software version saved over 1,000 face-to-face consultations in secondary care settings between April 2022 and January 2023. This remarkable feat allowed healthcare professionals more time to attend to patients requiring urgent attention.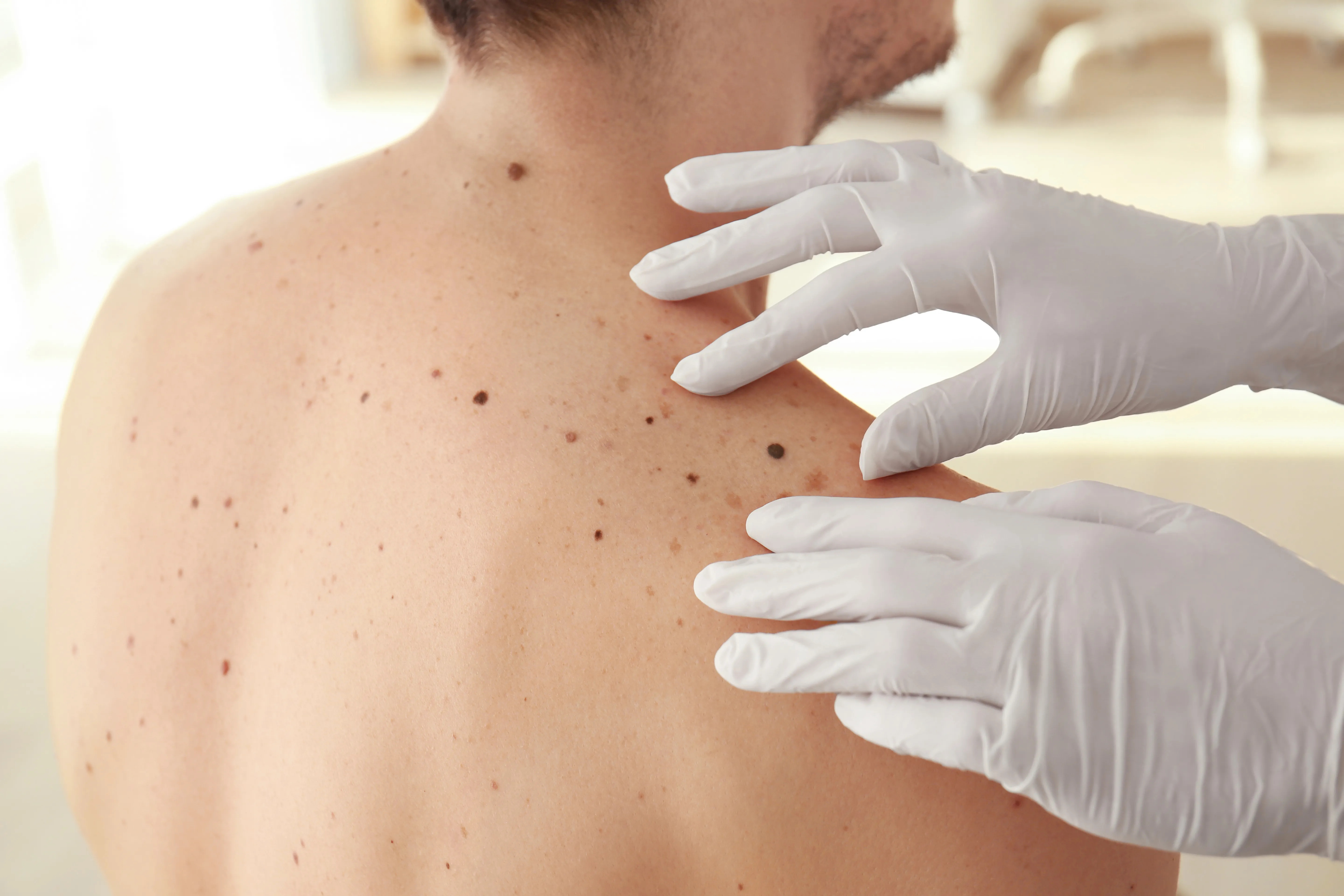 Nonetheless, researchers emphasize that AI should not replace dermatologists but rather complement their expertise. Co-author Dr. Irshad Zaki, a consultant dermatologist at UHB NHS Foundation Trust, stressed that AI should not be used as a standalone tool in skin artificial intelligence cancer detection, underlining the importance of human oversight.
In a near-flawless performance, AI only missed a single case of basal cell carcinoma out of the 190 cases, which was later detected by a dermatologist, serving as a vital "safety net." This highlights the imperative need for dermatologists in the diagnostic process, reinforcing the notion that AI alone should not be the sole method of detection.
Dr. Kashini Andrew commented on the ongoing debate regarding the role of AI in dermatology and its appropriate application. He suggested that further research, guided by clinical oversight, could pave the way for the deployment of AI as a triage tool. However, he made it clear that cost-effectiveness and the current limitations of AI mean it cannot replace dermatologists entirely. Nevertheless, this study underscores the tremendous promise of AI in the future provision of healthcare, heralding a new era in artificial intelligence cancer treatment.