Picsart, the photo-editing startup backed by SoftBank, is making waves in tech and AI with the launch of its latest offering, Picsart AI Ignite. The benefits of this innovation are 20 AI-powered tools tailored for both businesses and individuals. The main aim of them is to simplify the creation of advertisements, social media posts, logos, images, GIFs, logos, backgrounds, QR codes, and stickers.
Here are some examples of tools:
The "AI Expand" feature enables the addition of intricate details to any image using AI prompts;
The "AI Object Remove in Video" feature provides a distraction-free video experience by eliminating unwanted elements;

The captivating "AI Style Transfer" feature allows users to apply artistic styles to their visuals;

The "AI Avatar" tool stands out for its ability to generate realistic avatars tailored for business portraits;

The "AI Avatar – For couples and pets" tool allows users to transform themselves and their partners into superheroes or elevate their feline friends to royalty.

Picsart's latest offerings seamlessly integrate with its previously launched AI tools, such as AI Writer, AI Replace, and AI Image Generator, the latter responsible for generating over 2 million images daily.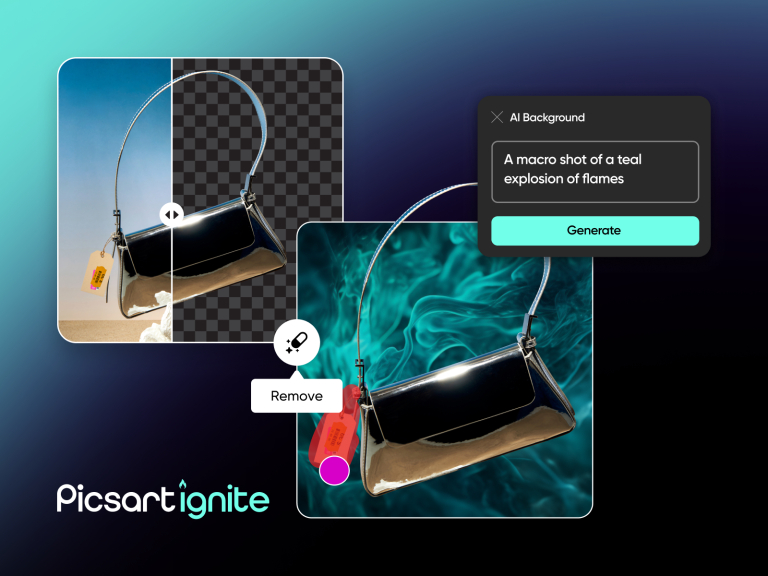 Hovhannes Avoyan, the founder and CEO of Picsart, emphasized the company's commitment to fostering creativity,
"At Picsart, we believe that everyone is a creator."
Avoyan added,
"We developed these features to ignite creativity and enable users to turn their ideas into stunning visual content – whether they're posting ads for their business, memes for their friends, or anything in between."
This Picsart AI launch aligns with the broader trend of platforms, irrespective of size, incorporating AI tools into their services. Earlier this year, Canva introduced AI-powered tools to enhance content creation, and recently, Figma integrated three generative AI features into its FigJam whiteboard tool.
So, Picsart Ignite is now available to users across the AI Picsart web platform, as well as on iOS and Android devices. That is why, you can test it by yourself!
If you are interested in AI tools, visit the Atlasiko news page and find something interesting for you!