MediaTek, a prominent player in the realm of connectivity and multimedia, is joining forces with NVIDIA to introduce novel experiences for drivers and passengers within vehicles.
The collaboration between the two tech giants was announced during a press conference at COMPUTEX with MediaTek CEO Rick Tsai and NVIDIA founder and CEO Jensen Huang. At the conference, Huang also presented a stunning rendering that demonstrates new opportunities for video game fans.
NVIDIA is already renowned for its GPUs used in desktops, laptops, workstations, and servers, as well as its SoCs for automotive and robotics applications. With the introduction of the new chip, NVIDIA aims to extend its GPU and accelerated compute leadership to a broader market.
MediaTek will develop automotive SoCs and integrate the NVIDIA GPU chiplet, incorporating NVIDIA's AI and graphics intellectual property, into the design architecture. These chiplets will be interconnected using an ultra-fast and coherent chiplet interconnect technology.
Additionally, MediaTek will utilize NVIDIA's DRIVE OS, DRIVE IX, CUDA, and TensorRT software technologies on the new automotive SoCs. This integration will enable connected infotainment systems and in-cabin convenience and safety features. The partnership expands the range of in-vehicle infotainment options available to automakers on the NVIDIA DRIVE platform.
By leveraging NVIDIA's expertise in AI, graphics technology, cloud computing, and software ecosystem, alongside MediaTek's advanced driver assistance systems, the capabilities of MediaTek's Dimensity Auto platform can be bolstered.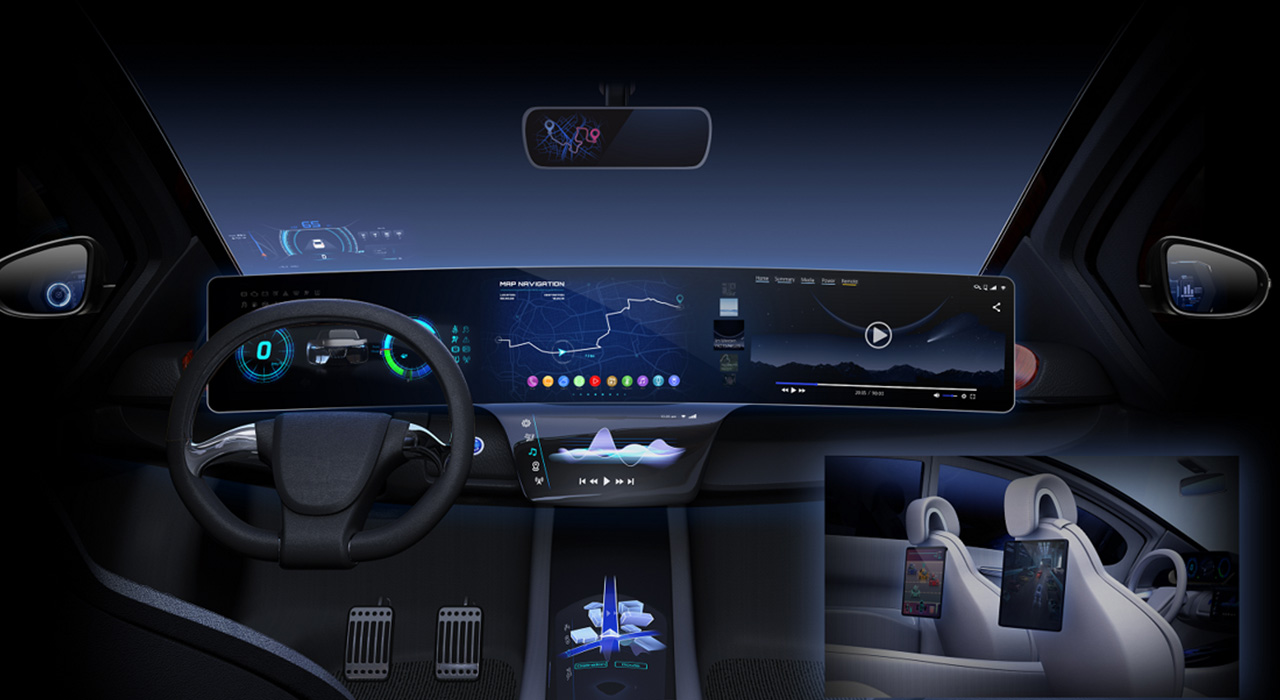 Through this collaboration, MediaTek's automotive customers will have the opportunity to offer state-of-the-art NVIDIA RTX graphics, advanced AI capabilities, and safety features facilitated by NVIDIA's DRIVE software for all vehicle types. According to Gartner, the market for infotainment and instrument cluster SoCs in vehicles is projected to reach $12 billion in 2023.
MediaTek's Dimensity Auto platform draws upon its extensive experience in mobile computing, high-speed connectivity, entertainment, and the Android ecosystem. The platform includes Dimensity Auto Cockpit, which supports intelligent high-dynamic range cameras, multi-displays, and audio processing, enabling seamless interaction between drivers and passengers and the vehicle's cockpit and infotainment systems.
With the integration of the NVIDIA GPU chiplet into its automotive offering, MediaTek aims to enhance the performance capabilities of its Dimensity Auto platform, delivering the most advanced in-cabin experience available in the market. The platform also incorporates Auto Connect, a feature that ensures drivers remain wirelessly connected with high-speed telematics and Wi-Fi networking.
Here's how MediaTek and NVIDIA commented on the partnership:
NVIDIA is a world-renowned pioneer and industry leader in AI and computing. With this partnership, our collaborative vision is to provide a global one-stop shop for the automotive industry, designing the next generation of intelligent, always-connected vehicles. Through this special collaboration with NVIDIA, we will together be able to offer a truly unique platform for the compute-intensive, software-defined vehicle of the future.
AI and accelerated computing are fueling the transformation of the entire auto industry. The combination of MediaTek's industry-leading system-on-chip plus NVIDIA's GPU and AI software technologies will enable new user experiences, enhanced safety, and new connected services for all vehicle segments, from luxury to entry-level.
Rick Tsai also stated that the first products will be released at the end of 2025.
Today's announcement underscores MediaTek's commitment to elevating its automotive offerings, delivering intelligent and connected in-cabin solutions that cater to the evolving needs and demands of customers. The aim is to provide a safe, secure, and enjoyable experience in vehicles that raises the industry bar.