Rubrik is a prominent player in the tech industry. It has entered the generative AI copilots with the introduction of Ruby, aiming to revolutionize cyber detection, recovery, and resilience.
This move aligns Rubrik AI Copilot with industry peers Druva (Dru) and Commvault (Arlie), both of whom have already integrated data protection copilots into their platforms. A copilot, in this context, refers to a generative AI large language model finely tuned to interpret natural language inquiries and execute coded statements related to the supplier's products and services.
Anneka Gupta, Rubrik's Chief Product Officer, emphasized Ruby's role as a virtual security analyst, designed to expedite the resolution of security incidents,
"Think of Ruby as the personification of a security analyst in AI, who is there to hold the customer's hand to resolve a security incident much faster than they could do before."
Rubrik AI in three key areas to assist its users:
Security Expertise: Ruby guides users through a response process, aiding in navigating complex workflows and accelerating recovery from cyber incidents.
Anomaly Detection: The platform detects abnormal activity across enterprise, cloud, and SaaS applications.

Proactive Support: Utilizing Rubrik's Sentry AI platform, the support team can preemptively alert potential issues before they impact an organization's systems.

Ruby, like Commvault's Arlie, harnesses the power of Microsoft Azure's OpenAI large language model. It amalgamates this with Rubrik's best practices, insights from ransomware recovery efforts, and field team expertise.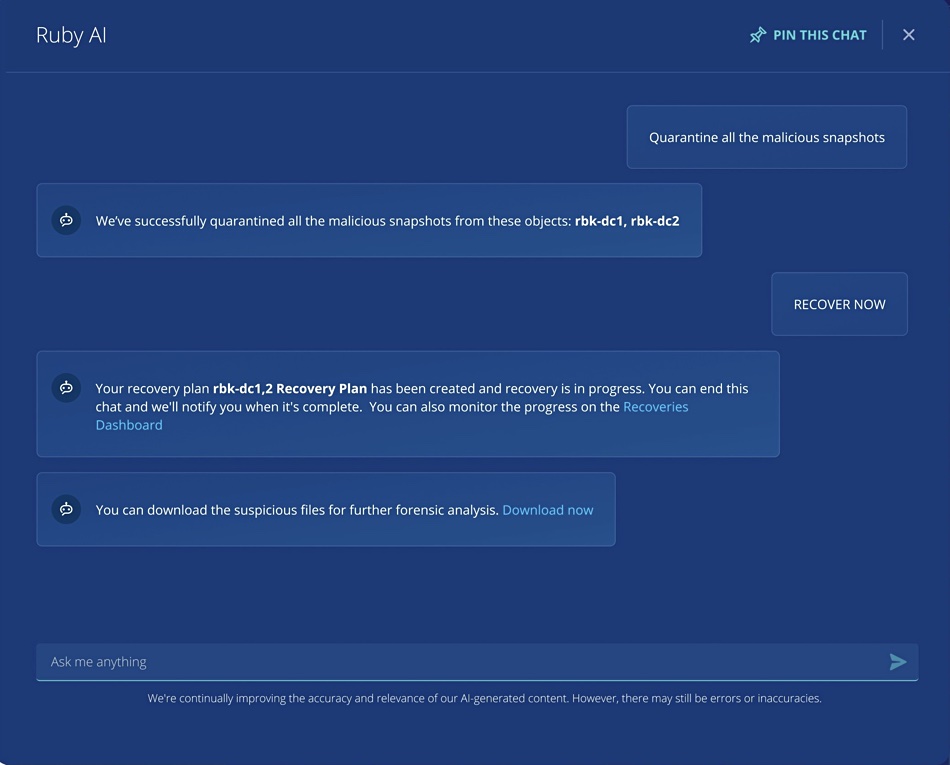 The goal is to empower users, regardless of their skill level, in dealing with cyber threats.
Gupta asserted,
"Securing business data must be a company-wide imperative; every employee should be empowered with the tools to quickly respond to incidents. Our goal with Ruby is to bridge any skills gaps and eliminate the roadblocks to cyber response."
The anticipated release of Ruby AI is in the coming months, exclusively for Enterprise Edition subscribers who opt-in. Over time, Ruby is expected to evolve, providing enhanced support for customers to recover swiftly and effectively from cyber attacks.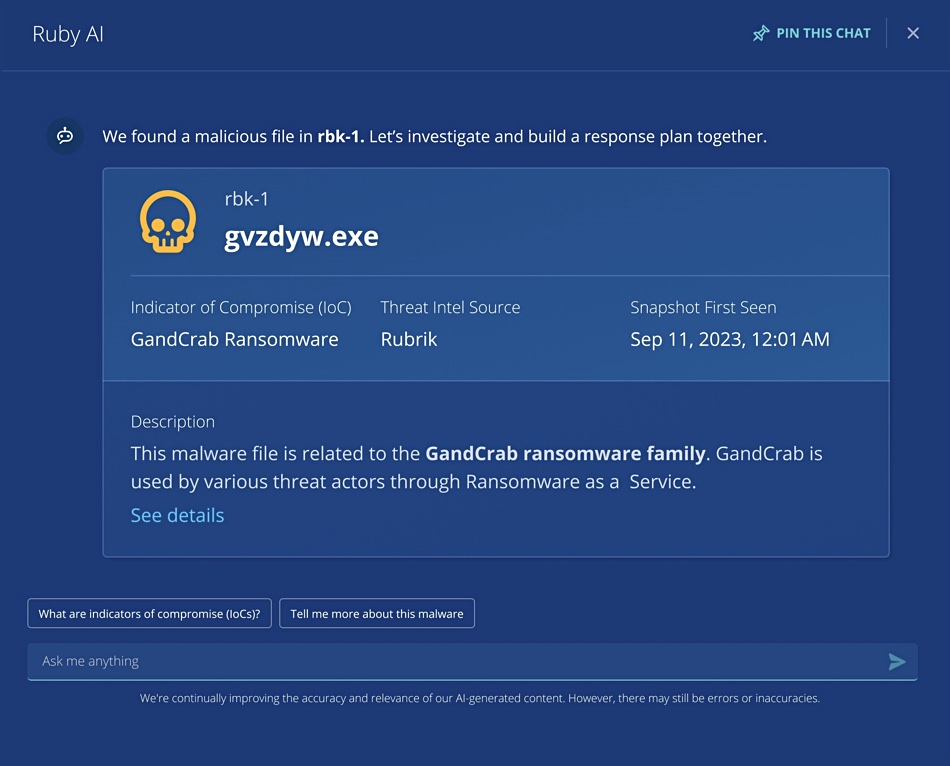 If you have a strong interest in programming and technologies, explore the news on Atlasiko to discover these fascinating topics!