Google's AI Search Generative Experiment (SGE) is pioneering the integration of AI image generation into practical applications, potentially revolutionizing the way we shop. The latest development within SGE focuses on enabling users to manifest their ideal products through text descriptions and then embark on a search for real-world equivalents.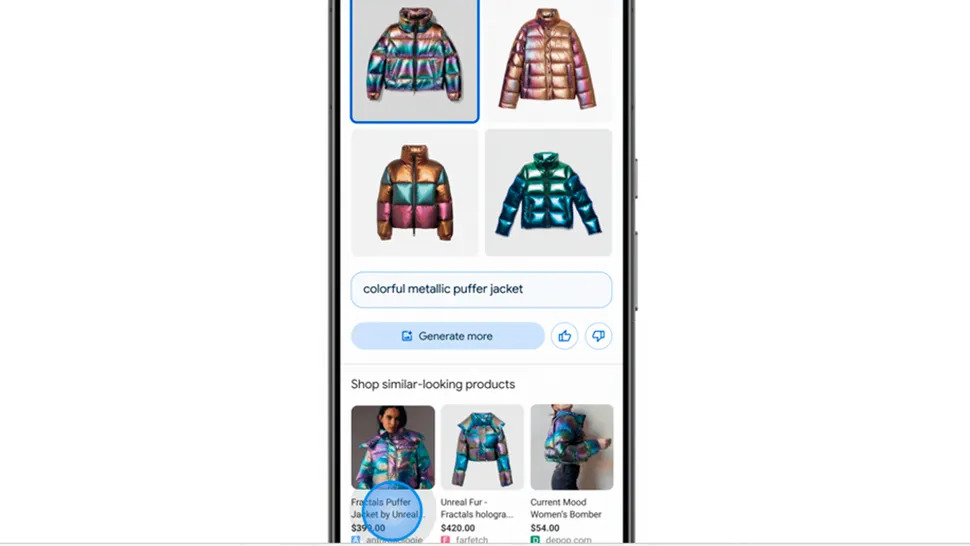 Imagine conceiving the perfect winter coat, or spotting a captivating coat without knowing its brand or origin. Google's SGE addresses this dilemma by utilizing text-to-image technology to generate a visual representation of the envisioned product. Users can then employ this AI-generated image to search, unraveling a virtual quest for comparable real products across the vast expanse of the internet.
While this might seem unusual initially, Google believes the tool caters to users with exceptionally specific visions. The practicality of this innovative approach, however, hinges on the tool's efficacy in allowing users to refine the initial AI-generated creation to align with their envisioned product closely.
This venture aligns with Google's broader strategy, echoing the trend set by OpenAI's DALL-E and ChatGPT, merging generative text and image AI for more conversational tools geared towards solving tangible problems. Google SGE is expanding its capabilities with product category suggestions and introducing tools that enable virtual try-ons for clothing items.
Currently residing in Google Labs, the experimental platform, Google SGE is set to reach a broader audience. The feature is slated to roll out to US users of the Google Android and iOS app starting in December. As AI continues to bridge the realms of text and image generation, the collaboration between technology giants like Google and OpenAI paves the way for more sophisticated AI tools that delve deeper into addressing practical challenges.
If you want to learn more about AI and technology, discover the news on Atlasiko!